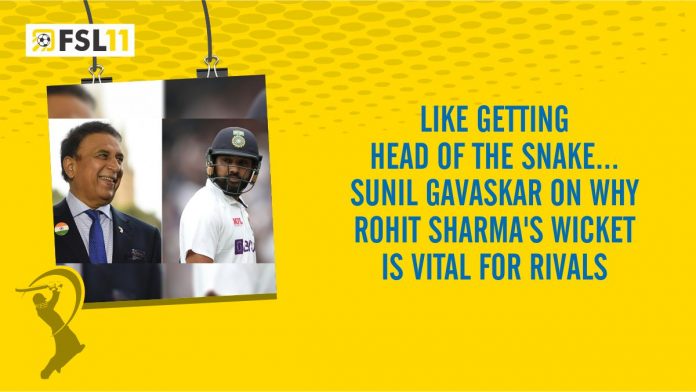 Rohit Sharma is India's most iconic player, whose batting debt can't be taken over by any cricketer in any format, and here is the chance for Rohit Sharma to increase his level in his own game. The magnificiant work by Rohit Sharma has increased the hopes of Indian fans to imagine India in the finals of the T20 World Cup.
The former India's captain, Sunil Gavaskar, has put a spotlight on the captain of India, Rohit Sharma, saying that he is the man who has the power to create something big in his own way, by which India will be known as the strongest team. The point of Sunil Gavaskar's is that he thinks the opposition team are afraid of Rohit Sharma's batting because he believes he has the ability to create the most runs within a few overs and it will be harmful to keep him in the game for a long time. So each of the opponent team bowlers first tries to take Rohit's wicket in the game.
I always pay attention to the game of Rohit Sharma and I am always impressed with his batting and yes, fans have given him a perfect name called "Hitman." I just want the skipper of India, Rohit Sharma, to increase his batting level by playing more overs in the game to create huge individual runs. I just want him to play more than 10-12 overs instead of 2,3,4 overs at the start of the tournament, says Sunil Gavaskar on Star Sports.
India is ready to cause major damage to their opposition team in the T20 World Cup, which will be held in October 2022. And this time, fans would like to see the extremely high levels of competition between each of the participating teams in the T20 World Cup 2022.