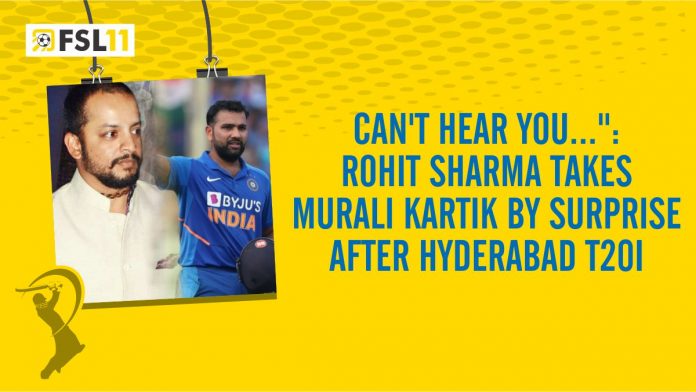 The way the skipper of India tackled the situation in a short period of time was commendable because he is an experienced captain and he knew that his team required to implement a process. The India selectors got a little relief that they have put the responsibility of their country's team in the right hand.
Rohit Sharma always keeps track of his team position in any tournament and tries his best to create a good score in the form of results. Similarly, after winning two games against Australia recently, Rohit Sharma and his entire team have created an alert for opposition teams to compete with them in the T20 World Cup that will start in October 2022. India is also in the mood to give a challenge to South Africa to win over them in the T20 series that will begin on September 28th, 2022.
According to the news reports, Murali Kartik has also thought to say something in appreciation of Rohit Sharma. Murali Kartik is much more excited to see the fabulous game of the skipper, Rohit Sharma, in the T20 World Cup in Australia.
After the end of India's victory at Hyderabad, I can wait to hear the winning record of India under captain Rohit Sharma. The way Rohit gave incredible knocks of scores against Australia in the T20 series, that was quite impressive and I am very curious to see what new record he will create in the month of October while playing the T20 World Cup 2022 in Australia, says Murali Kartik.
The chat between Murali Kartik and Rohit Sharma went viral in which Rohit Sharma replied to him that I can't hear you with a smiley emoji, and after that, Murali Kartik wrote "are you serious, can't hear me or it's a joke and so on the long conversation took place between them on social media.