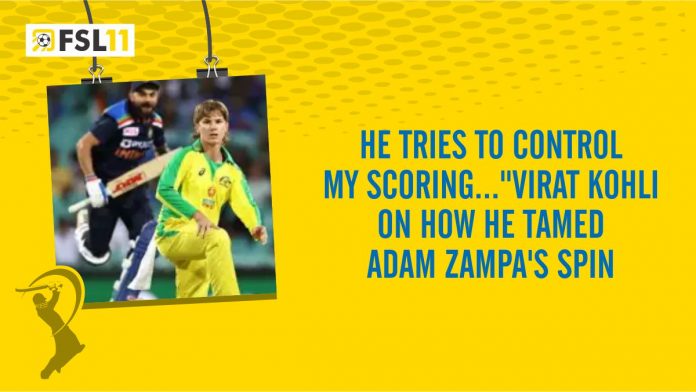 The Indian Dazzlers, Virat Kohli and Suryakumar Yadav, have ended the series with a second mark of victory against Australia on Sunday in Hyderabad. The strategy of Rohit Sharma and coach Rahul Dravid helped India to win over Australia for the second time in the 3rd T20 match on September 25th, 2022.
Virat Kohli was also a part of the Rohit and Rahul Dravid Strategy, which was accomplished by Virat Kohli and Suryakumar Yadav. Virat Kohli has ended the series against Australia very well and is now going to start the new chapter in the world of cricket. Virat Kohli has revealed the strategy that Rohit and Rahul told him to stay in the game and keep supporting Suryakumar Yadav.
Virat Kohli said that Adam Zampa, who was bowling to me, was focused on taking my wicket as soon as possible before I scored well for my team, while speaking briefly about the strategy. Virat Kohli has also named Adam Zampa as a "Quality Bowler".
I am very glad that Adam Zampa did not reach to mark my wickets early till I reached the half-century. If I am right, Adam Zampa entered the game to bowl against me with the mindset of taking my wickets in the third T20 match on Sunday. I liked his attitude and his game too, "said Virat Kohli in a post-match presentation.
Virat Kohli's involvement will be in the three T20 matches against South Africa, and later on he will also be available to perform in the T20 World Cup in October 2022 from the side of India. India will undoubtedly make it a reality that they will return from Australia with the World Cup trophy in hand.