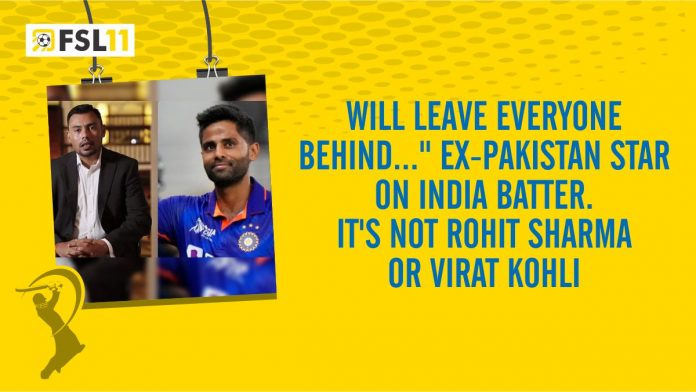 The fabulous spot that Suryakumar Yadav created in the recently ended series for India is commendable. The way India found the speedy change during the T20 match, it looked like they were all playing with the same spirit in the match, to whom there was no need to give any direction in the game.
The end of the T20 series against Australia was not in the thoughts of anybody, as India could do something big in such a small time period. Similarly, former Pakistan leg-spinner Danish Kaneria has expressed his idealistic thoughts on his YouTube channel and said, "The unique performance done by such players to which we have not thought will be the out of mind of Australia teams."
Danish Kaneria also said a few words about Suryakumar Yadav, that he has the talent which can cause great damage to the opposition team when he enters the ring to bat. A great contribution of scores was made by Suryakumar Yadav along with captain Virat Kohli, which is the most appreciable thing for India, and I am very sure that the team captain will make a new strategy with the use of these two batters in the T20 World Cup 2022.
A very unique game was played by India in the T20 series against Australia and I liked the combination of Suryakumar Yadav, the passionate player, along with the calm and speedy batsman, Virat Kohli. I think the other participating teams in the T20 World Cup must be afraid of Suryakumar Yadav's batting and I am very sure that his next goal is quite relatable to this that he wants his team to win the trophy in the World Cup this year, says Danish Kaneria on his YouTube channel.
The Indian team is ready and people are very excited to see the partnership of Virat Kohli with Suryakumar Yadav and Rohit Sharma with KL Rahul in the T20 World Cup. In the T20 World Cup, no game is complete without seeing the final batting of Hardik Pandya and Dinesh Karthik.