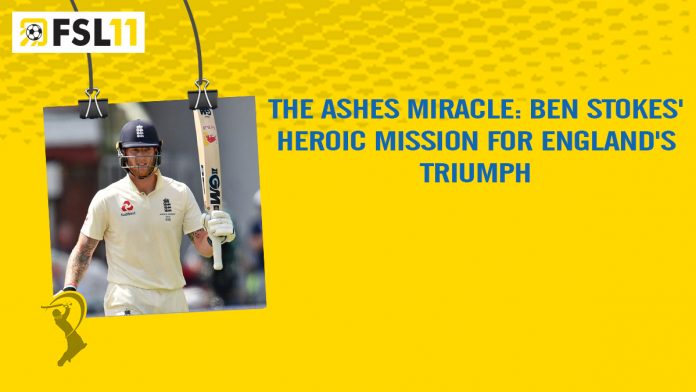 After losing two starting games of the Ashes 2023, England is believed to win the remaining games of the test tournament. The third test match will be held on July 6 at Headingley, Leeds. However, England will enter the ring with a new squad to fight against Australia in the test competition.
According to the latest cricket news updates, we got Ben Stokes keeping full faith on his side to win in the remaining matches of the Ashes 2023. We lose starting games, it's okay, but we still have a chance to play better games in the ongoing cricket league. We can make it 3-2 surely against Australia in the Ashes 2023.
Ben Stokes is the oldest competitor in the Ashes, he plays a valuable game for his side in the past. Stokes played an extraordinary innings that will be remembered as one of the greatest in cricket history. He scored an unbeaten 135 runs and helped England chase down a target of 359 runs with one wicket remaining. His innings included some incredible shots and a partnership with Jack Leach that turned the match in England's favour. This inning played a significant role in England's eventual series draw against Australia.
Throughout the series, Stokes showcased his skills as a versatile all-rounder, contributing with both bat and ball. He played crucial knocks in several matches and took wickets at important moments. Stokes' performances were instrumental in England's competitiveness during the series. But, from the beginning of the Ashes in 1882, Australia owned the championship winning most of the Ashes tournaments against England. However, England is the greatest fighter, and struggled a lot to win the Ashes tournament.
England have changed their squad for the third test against Australia. However, the entire team is in the form to change the match result by their mind-blowing performance. Hopefully, England's captain could get success in his work.