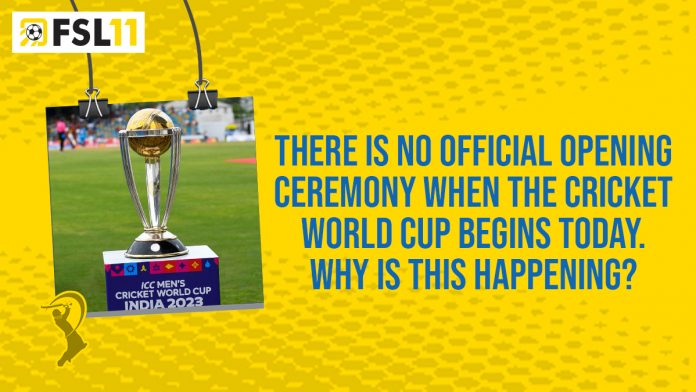 The 2023 Cricket World Cup in India will begin on October 5, 2023. Match between England and New Zealand at the Narendra Modi Stadium in Ahmedabad. However, there will be no opening ceremony for the tournament.
There are a few reasons for this decision. As per a report, an opening ceremony was never planned for the Cricket World Cup. It was confirmed by the news sources that in the IPL. The opening ceremony happened a few days before the tournament date. But in the case of the World Cup, there was no plan or event organized to promote such an international tournament.
Second, the BCCI is also reportedly concerned about the logistics of an opening ceremony. With 10 teams participating in the tournament and matches being played in nine different venues across India, it would be difficult to organise a large-scale opening ceremony that would be accessible to all fans.
Finally, the BCCI may also be trying to focus on cricket itself. With the World Cup being one of the most prestigious events in cricket. BCCI may want to avoid any distractions and simply focus on the on-field action.
Instead of an opening ceremony, the BCCI is reportedly planning to hold a "Captains' Day" event on October 4, a day before the start of the tournament. This event will involve all 10 team captains participating in a photo-op and press conference.
While some fans may be disappointed that there will be no opening ceremony for the 2023 Cricket World Cup, the BCCI's decision is understandable.