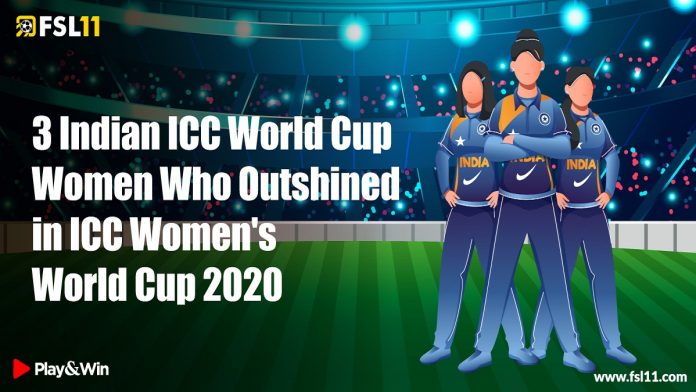 Shafali Verma
One of the hardest hitters in the game, the opener became the youngest woman to play a
T20 for India last year at the age of 15 and then the youngest Indian to score an
international half-century with 73 against West Indies. A strong striker of the cricket
ball, Verma is the poster girl of the Indian women's team development over the
years. The Rohtak-born youngster has received plaudits all over the world and
she hasn't even completed a full year in international cricket.
She was in tears by the end of it all, but as Smriti Mandhana said after the final, Shafali
can be proud of her performances in her debut T20 World Cup. At just 16, she set the
tournament on fire with 163 runs at a strike-rate close to 160. Her fearless batting gave
India quick starts, playing a big part in them winning all four matches in the group stage.
The only failure, unfortunately, came in the final.
"Shafali was the only one who made significant contributions while the others just chipped
in which is not good enough to win a world title," former India captain Shantha Rangaswamy
said.

2. Taniya Bhatia
Bhatia made 27 runs from three innings with the highest of 23, but her biggest
contribution appeared from behind the wickets. Bhatia was excellent with the gloves,
taking six catches and making four stumpings. With India's spinners on the song through
the competition, except the final, Bhatia supported them well with outstanding glove-
work.
Bhatia gave a gem of an innings from behind the stumps as she affected an enormous four
wickets in the match with two stumpings and two catches. Doing what netizens do best,
they quickly started comparing the woman wicketkeeper with MS Dhoni.
3. Poonam Yadav
Yadav had Aquicklyin knots in an impressive opening game of the contest. India's leading
T20I wicket-taker took four for 19 in the opener and didn't glance back, bagging three
against Bangladesh before rounding off with wickets in each match. However, she was far
from her best in the final which India lost by 85 runs at the. She managed to grab just one
wicket and gave away 30 runs in four overs. Poonam Yadav was the only women from Indian
team who came in the Women's T20 World Cup 2020 Team of the Tournament.
Poonam Yadav took 10 wickets from 5 innings, second in the list of wicket takers in the
tournament. Poonam started the competition with a smack against Australia and
although she couldn't finish up well, she whirled a web through her campaign. 1 for 30
in the final was neither here nor there, but Poonam should all-around be satisfied with
her achievement in the tournament.
Writer – Pearl Malviya