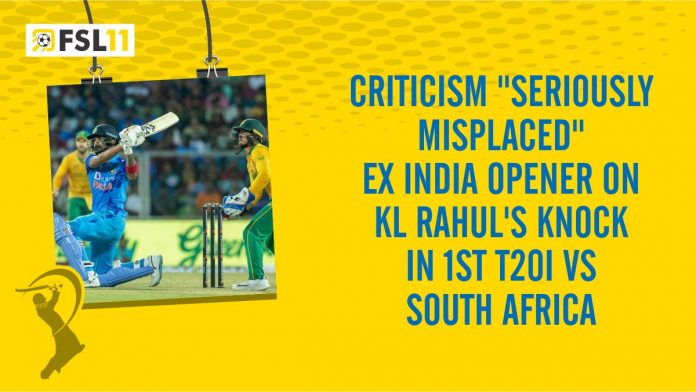 The Lucknow Super Giants captain, KL Rahul, has delivered mind-blowing scores to win for India after facing a difficult situation in the first T20 match on Wednesday. KL Rahul's big hit has now become a warning for the other opposition team to face him in the T20 World Cup in the month of October 2022, in Australia, where he will play a big game.
KL Rahul batting his crash down the South Africans' desires to win the first game of the T20 series on September 28th, 2022.The outstanding run scores made by KL Rahul and Suryakumar Yadav were 51 runs and 50 runs, which did a lot of damage to South Africa. But still, South Africa wants to show that they will mark victory in the remaining matches against India.
By seeing the results of India, Aakash Chopra didn't waste a single second to write a long sentence in praise of KL Rahul, saying that KL Rahul is a quality player and has the quality to create major damage for his opponent's team.
The last night's shining star was KL Rahul, who played an outstanding game which was not in the mind of its opponent team. He is a devoted player and India is very proud at this moment. Now, he will be the target of every team in the T20 World Cup. But we know that the things he learnt to tackle tricky situations in the last match will help him to do the same thing in the World Cup as well, says former India opener, Aakash Chopra.