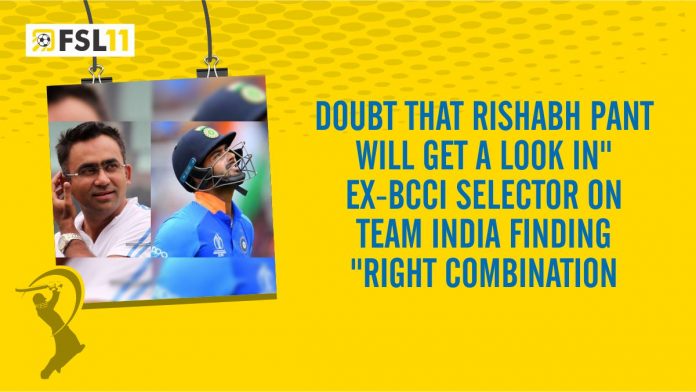 We have always seen Dinesh Karthik as a finisher to perform in any format of cricket, and for two years, he was being spotted most of the time to complete playing cricket as a great finisher, and his actions have changed the result of the tournament most of the time.
RCB qualified for the T20 IPL 2022 qualifier match thanks to Dinesh Karthik. He also delivered spectacular shots in the T20 series victory over Australia. He is an experienced player who creates greater difficulties and a high level of stress for the opposition team with his batting. Whenever he bats in the last over for his particular team, his team always wins in such games.
Currently, the Indian selectors are confused regarding the position of such players in cricket. Firstly, they have the confusion regarding the order of opening batters, that they were to put Rohit Sharma to do opening batting before Virat or after KL Rahul. And at present they have a doubt regarding Rishabh Pant's standing at No.6 to play the last over. It is very risky to put him over the last position because he has never played the role of finisher and with the availability of Dinesh Karthik, who is an actual role model in his own right, it will be a wrong decision.
The former BCCI selector, Saba Karim, also had the same thought that Rishabh Pant and Dinesh Karthik were not the "Right Combination" because their gaming styles are quite different and it's doubtful to take them at one position in the most important tournament. The partnership of Suryakumar Yadav with Virat Kohli and KL Rahul is amazing and different as well. But it's unlikely that Rishabh and Dinesh's partnership will succeed in its current position.
As per the super involvement of Dinesh Karthik in the game as a finisher always remains profitable, but at the position, if we take another batsman like Rishabh Pant, it won't work because he has never experienced such a situation in cricket and it is quite risky to put him to play in the last over and if he fails to hit the ball, then the whole India team needs to face such a loss and that's the reason I don't think to put Rishabh Pant at the last number to bat, says Saba Karim at Sports 18.
The Indian team is currently playing a T20 series against South Africa, and India already won the first match by 8 wickets on Wednesday, and here Dinesh Karthik is found playing at N0.6. And sudden changes before the start of the T20 World Cup is not good. So it is preferable if India can continue to perform as they have in the past without any drastic changes ahead of the T20 World Cup in October 2022.