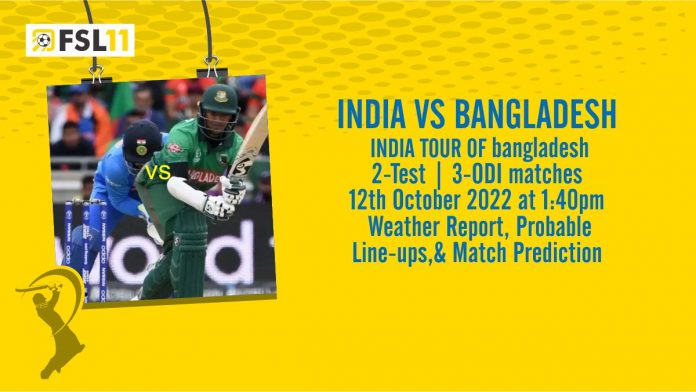 India will visit Bangladesh in December interestingly starting around 2015 for three one-day internationals and two Tests, the Bangladesh Cricket Board said on Thursday. The ODIs will be held at the Sher-e-Bangla Public Cricket Arena in Mirpur, Dhaka, on December 4, 7 and 10.
The main Test will be held at the Zahur Ahmed Chowdhury Arena in Chittagong from December 14-18. The subsequent will be in Dhaka from December 22-26.
The five-day games are essential for the ICC World Test Title. Downpour constrained an attract the main Test during India's last visit to Bangladesh while Bangladesh won the ODI series 2-1.
"Bangladesh-India matches in late history have given us a few legendary challenges and fans from the two nations are enthusiastically sitting tight for one more critical series," BCB President Nazmul Hassan said in an explanation.
Hopefully, the end of the T20 World Cup will be particularly good for India to end the year with great achievements this time. India is currently very sure that they will make their new records, which will be good enough for fans to give a lot of praise to their country's cricketers.