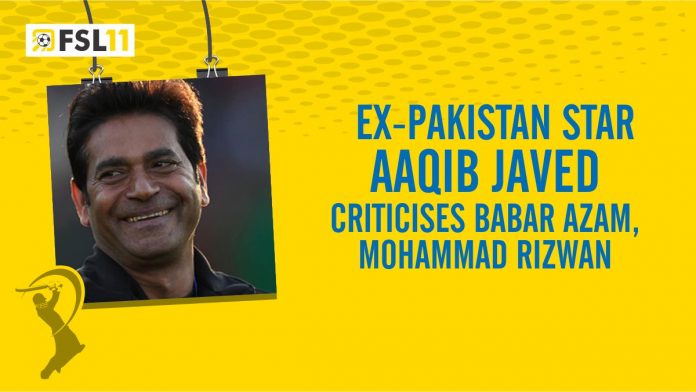 Sri-Lanka already marked victory in the Asia Cup after defeating Pakistan by 23 runs in the finals, which was a disappointing thing for the former Pakistan cricketer, Aaqib Javed, who took two cricketers' names [Babar Azam and Mohammad Rizwan] for blaming them for such a loss.
Nobody has ever predicted the winner of the Asia Cup 2022 tournament that Sri Lanka would beat India, Bangladesh, and Pakistan teams, who were the strongest teams. The miracle happened in the Asia Cup and its reason was given to Sri Lanka, who reached the finals of the Asia Cup and raised their team scores by 170 for 6, which was impossible for Pakistan, who fell down at just 147 in the T20 final match.
After losing to India at one, Pakistan showed their power in the cricket tournament by making an incredible knock of scores in most of the games and reaching the finals, but in the final of the Asia Cup they lost by 23 runs to win the trophy, and this created a bad impression on Aaqib Javed, who says that this performance will not help Pakistan to win the T20 World Cup, which will begin in October 2022.
I'm not going to get involved in assisting those players to perform well in their upcoming tournaments because I believe they will not win any tournaments from now on, According to former Pakistan cricketers Aaqib Javed and Mohammad Rizwan. Because, in the final, Babar Azam was out at 5 and Mohammad Rizwan hit a half-century before leaving the field, his contribution did not help his team reach the target score that Sri Lanka set for them in the Asia Cup 2022 final.
Pakistan is currently preparing for the T20 World Cup, which will take place in October and November 2022. Well, if Pakistan learns to win against India in any tournament, it will be enough to win the trophy in the T20 World Cup 2022.