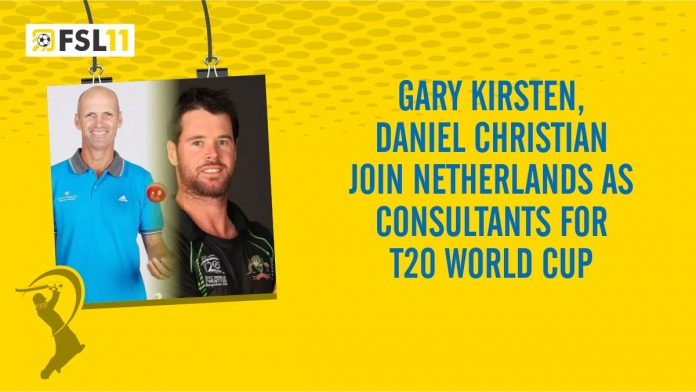 India's Reality Cup-winning previous mentor Gary Kirtsten and Australia's Dan Christian have joined the Netherlands cricket crew as experts for the impending T20 World Cup in Australia. Having equipped for the T20 World Cup in July, the Dutch will take on the Unified Bedouin Emirates, Namibia and Sri Lanka in the Gathering stage matches on October 16, 18 and 20 separately. Top two groups from the Gathering stage will meet all requirements for the Super 12s.
"We are exceptionally eager to invite both Gary Kirsten and Dan Christian to our training staff for the T20 World Cup," Imperial Dutch Cricket League (KNCB) elite execution supervisor Roland Lefebvre said in a proclamation.
The Dutch group went through an instructional course with Kirsten and his training staff at the Gary Kirsten Cricket Foundation in Cape Town in late September prior to leaving for Australia alongside lead trainer Ryan Cook, who has worked intimately with the South African previously.
"I truly value in working with the Dutch group in Cape Town and I anticipate going along with them as a specialist in the T20 World Cup," Kirsten, who won the IPL with Gujarat Titans in their presentation season this year, said.