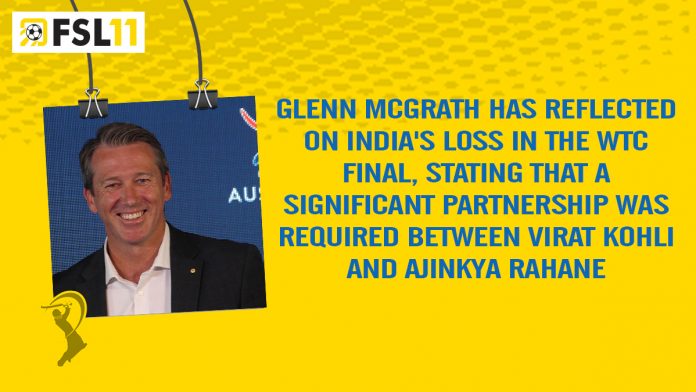 According to legendary Australian fast bowler Glenn McGrath, the outcome of the 2023 ICC World Test Championship (WTC) final could have been different if Virat Kohli and Ajinkya Rahane had established a strong partnership. On the final day of the WTC final, held on Sunday, June 11, India experienced a significant 209-run defeat against Australia, led by Pat Cummins, at The Oval in London.
McGrath acknowledged that both teams had limited recent Test cricket experience but emphasized that momentum played a crucial role in such matches. He believed that Kohli and Rahane needed to forge a substantial partnership to bolster India's chances. However, losing an early wicket was unfortunate, although not unusual in a one-off Test match. McGrath advised against being overly concerned about the outcome.
Regarding the catches during the match, McGrath expressed his opinion that most of them should have been given out. He mentioned a tendency to lean towards not-out decisions, but he personally preferred the opposite approach. He clarified that his perspective was not biased toward Australia, stating that he would have been equally content if India had taken those catches. McGrath recognized the nature of such decisions and accepted them as part of the game.