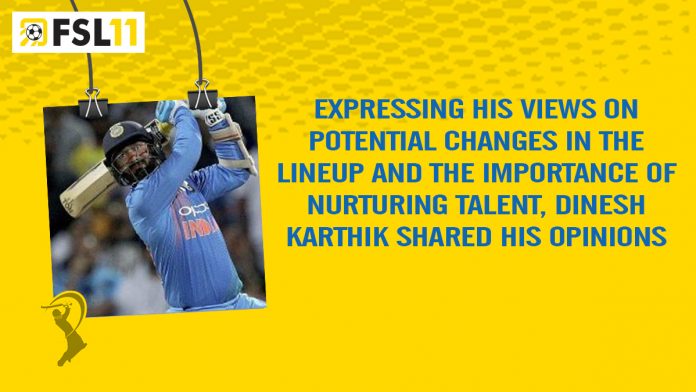 Dinesh Karthik, the experienced wicketkeeper-batsman representing India and RCB, shared his views on potential changes to the lineup and the importance of nurturing talent. In his assessment of the upcoming Test squad, the 38-year-old highlighted promising players who have garnered attention in Indian domestic cricket.
Karthik specifically mentioned Yashasvi Jaiswal as a standout performer in the domestic season. He pondered whether there would be an opportunity to include him in the team. Sarfaraz Khan, an established name in the middle order, was also discussed. Karthik raised the question of who would be left out if Khan were to be accommodated, and he also mentioned the potential of newcomers like Mukesh Kumar and other medium pacers, wondering if they would be given a chance to establish themselves over a span of two years.
Speaking on Cricbuzz, Karthik expressed his honest opinion about the performance of the bowlers, particularly Umesh Yadav and Shardul Thakur, in comparison to the expectations of Rahul Dravid and Rohit Sharma. He acknowledged Thakur's valuable contributions with the bat but questioned whether he should primarily be regarded as a bowler who can bat or as a genuine all-rounder. Regarding Umesh Yadav, Karthik raised the question of where he fits in the overall scheme of things.