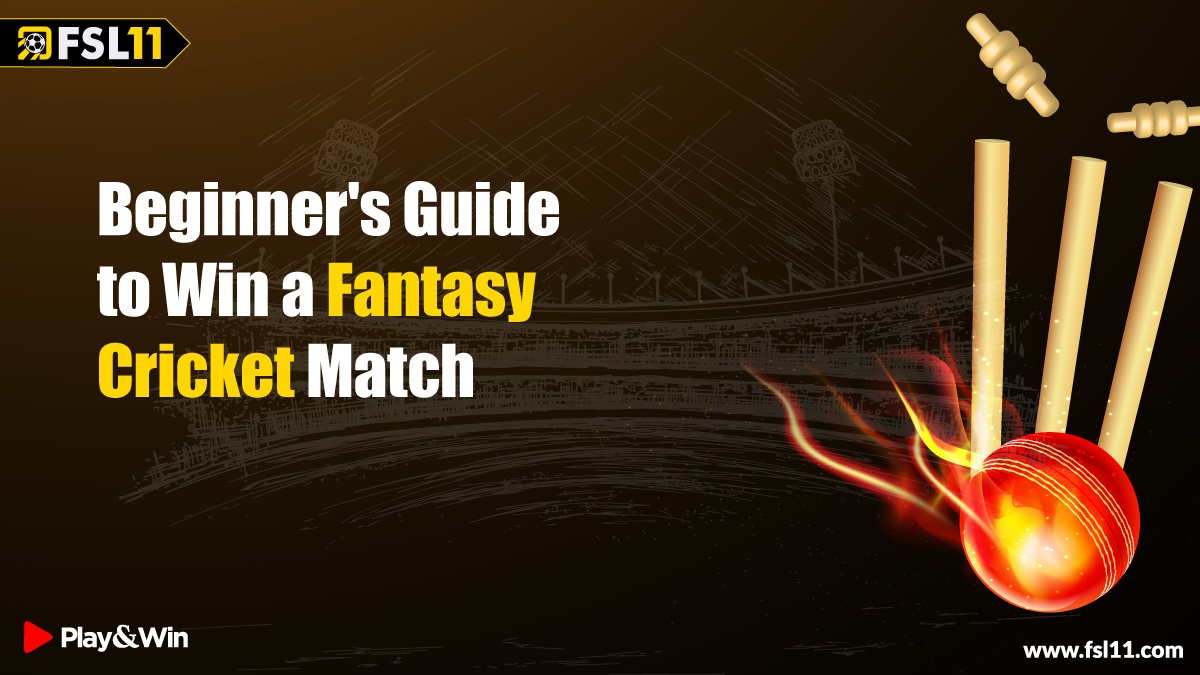 If you are stepping into the world of fantasy cricket match for the first time, there is no need to worry and all you need to do is to follow some quick check list and ensure that you have studied nicely about the latest cricket trends. It is definitely very easy today due to the availability of lot of fantasy cricket guide available online.
To access the best fantasy cricket beginners guide all you have to follow is this blog and read it in detail and you will then be all set to pick your best top 11s to play fantasy cricket. Many a times the beginners have this great fear that fantasy cricket is illegal but all such beginners can be totally assured that playing fantasy cricket is 100% legal, sage and legit way to earn great money online. All you need is an internet, a mobile phone with any fantasy cricket app in it and some knowledge about cricket. You can also follow fantasy cricket tips and tricks online in order to read about the latest happening about the upcoming cricket match.
All you have to do is-
Download any of the top fantasy cricket app
Register with your mobile number, email or social accounts (As per availability of feature)
Choose any of the upcoming series form the list given their
Pick the list of top 11 players out of the 100 credits available to buy the players.
Each player there is shown his own point value which you have to logically spend that you consume 100 credits along with maintaining some strong players in the top 11 picks.
Once your team is created, make sure to make a clone of same team and make a slight variant by changing either captain or wise captain. It is never suggested that you join multiple leagues with the same team.
Especially when you wish to participate in the mega leagues, it is highly recommended that you insert at least 2-3 different teams so that your chances of winning becomes higher against a very nominal fees of a mega leagues
Please make sure to download any of the Fantasy Cricket Tips apps in your phones so that you stay updated with the latest news of cricket world and you can make sure that you are selecting only those players in your top 11 which are sure to play on the field.
By following these above simple tips, that day will not be far when you will be writing your own fantasy cricket winnings tips encouraging and educating other new bees in the fantasy cricket world.
About FSL11 Fantasy Sports App
FSL11 is a premium fantasy sports platform where you can play fantasy cricket games and Fantasy Cricket Leagues online. Just create your fantasy cricket team and compete with the online players. Download Fantasy Cricket App FSL11.