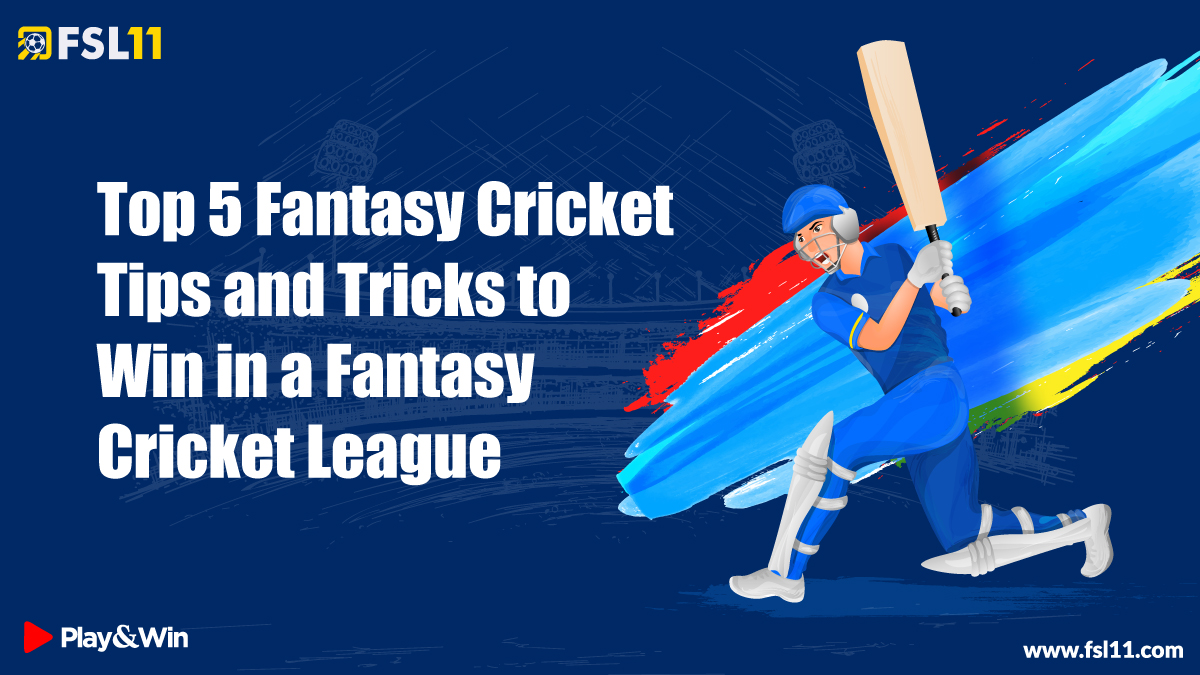 It is being rightly said that "There is no shortcut to success". There are lot of people out there who think that playing fantasy cricket league is not safe because it is one of those quickest ways of earning money which often ends with fraud at the end. This is a wrong perception because many of those do not really understand the concept of online cricket fantasy league.
There are a lot of application now ruling over the internet for fantasy cricket league online and are definitely not fraud because they work on a legal mechanism where not only the players are earning fairly but the makers are also earning fairly. It can be easy to join and play fantasy cricket online league but earning money over it is definitely not a cake walk. People believe that just by watching fantasy cricket tips and tricks on various blogs and YouTube channels, they can win the matches and earn handsome amount for living.
Cricket is a study in itself and if you really want to make great predictions about it, you have to be very well aware of its history, and players' performance scores. There are some good ways which you can follow to ensure great winning over best cricket fantasy league and its matches. I am listing top 5 of them below:
1. Learn More, Read More & Observe More-
To play fantasy cricket league, the first and foremost thing to ensure is read about match format, players in list, their recent health & fitness status and their possibility to play along any other ongoing series. Gaining this knowledge will help you select the best possible team for the match and it will help you ensure that the team players you select are all playing in final XI. It is because even if a single player of your selected team is dropped from the final XI, it will automatically put you backward in the race from beginning.
2. Do try to ensure selecting as much as key players in your team –
The most supportive argument to favor above suggestion is to follow the principle of "We are not afraid to die if we all can be together" which you all might have heard in your schools. This states that even if your selected key players does not perform well, it will not affect much your league ranking as these players would be common in almost everyone's team. So the player who doesn't work for you, will not be working for anyone else as well.
3. Select the top order all rounders who are likely to get a bowling spell of at-least 2-3 overs –
This will ensure that your key or power players are getting to bat and bowl as well. When you pick a player of 4 or 5 down, he is most likely to not get even a chance to bat as well and if he is not one of those fine bowlers also, then his chances to bowl a reasonable number of spell becomes very lesser in case the match goes intense.
4. Do not get into feeling too much
I know being a cricket fan, we all are fan of our ideal crickets as well and believe in them blindly. Well, you have to keep aside your feelings while you are playing fantasy league cricket online. In case one of your favorite player has been out of form in the entire series, do not keep making him your power player every-time. Definitely keeping him in the team is never a harm since he can be one injured lion but making him power player is totally not recommended.
5.Take Good Breath and Time While Composing –
A rash driving always results in accident and the same is in the case while you are making team for a fantasy league. You never have to be over confident while making your team for the match. You should take more time, research online, read more blogs and then come up with our final 11 for the team.
Hope these genuine Fantasy cricket winning tips will help you explore new avenues of making great money through fantasy cricket online and will save you from being pray to cheats and fraudsters Instagram pages with their dirty tips.
About FSL11 Fantasy Sports App
FSL11 is a premium fantasy sports platform where you can play fantasy cricket games and Fantasy Cricket Leagues online. Just create your fantasy cricket team and compete with the online players. Download Fantasy Cricket App FSL11.