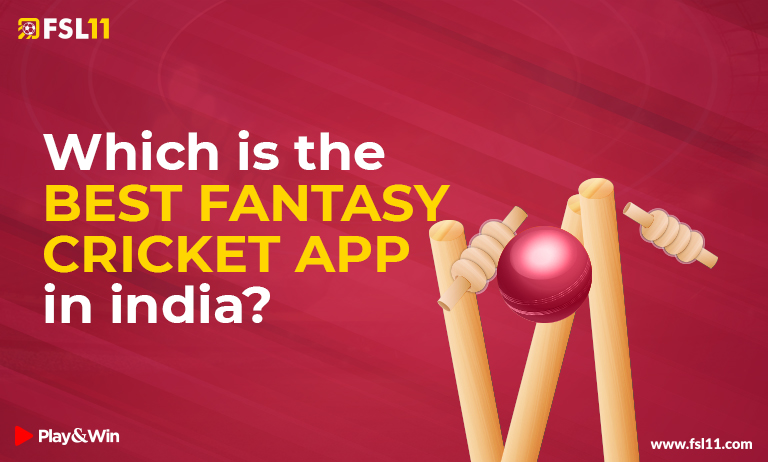 Fantasy cricket app is a platform where you apply your cricketing skills and knowledge and then create a virtual team by taken out XI players from both the teams. Many users compete against each other and team with maximum points wins the first position in the leader board. In the recent past, there has been a huge rise of Fantasy cricket in India. It has become an approx $150 billion economy has the number keeps rising day after day.
Is Fantasy Cricket Legal in India?
Fantasy cricket Leagues in India is classified as 'Games of Skill', where skill dominates over chance. This means that 'games of skill' like fantasy games do not fall under the regulations prohibiting gambling under Indian law, though some state laws may differ. On this basis, the Court adjudged that playing on fantasy sports platform constitutes a 'game of mere skill', which makes the fantasy gaming platforms exempt from the provisions of the Public Gambling Act, 1867 (PGA)
Which Fantasy Cricket App is best?
There are many Fantasy cricket app currently present for a user to play. However, not every website/App offers the best deal or gaming experience to play. If you are looking Best Fantasy Cricket app in India then FSL11 is the one of the best gaming platform in India. FSL11 is a great platform to play Fantasy cricket. Here you can enjoy Instant Withdrawal, less competition and referral program. Use your cricketing knowledge and skill and win real cash at FSL11.
About FSL11 Fantasy Sports App
FSL11 is a premium fantasy sports platform where you can play fantasy cricket games and Fantasy Cricket Leagues online. Just create your fantasy cricket team and compete with the online players. Download Fantasy Cricket App FSL11.