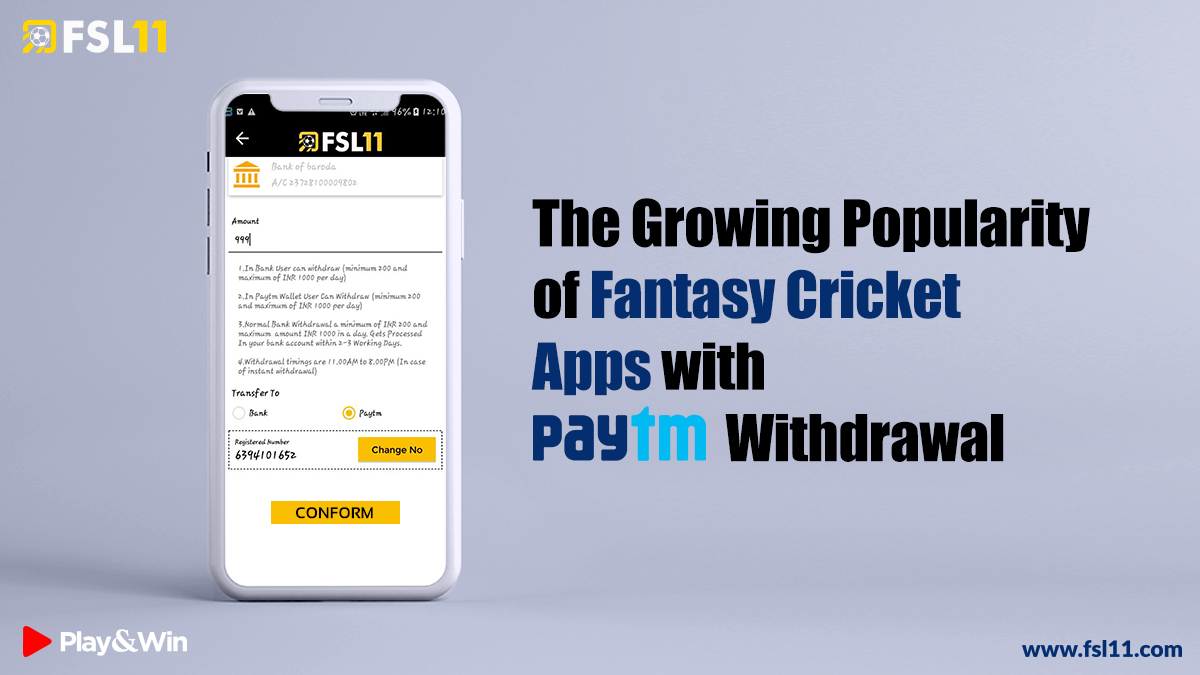 The first and foremost question that every beginner in the world of fantasy cricket app has is, is fantasy cricket is really safe? Well to the answer of this common questions is- "Yes and Absolutely". The concept of fantasy cricket is evolved with lot of studies, and is presented to great business experts before they are being launched to the public. MS Dhoni, Sehwag being brand ambassadors of many such applications is a proof in itself that this business is purely legal and legit else legends like these would never put their name investment into something which can defame their hard-earned name in the industry.
Fantasy cricket app download is surely secure and is a great way to add extra bucks to your monthly earnings. Not that these apps are legally corrected but infact deduct TDS when you have achieved earning above than a minimum floor limit. Before you submit the request for withdrawal, they ask you to submit your PAN card and other KYC details when you have achieved higher money as the reward. Withdrawing from fantasy cricket is pretty simple after they have integrated Paytm with their apps. Fantasy cricket with paytm is most preferred by the fantasy players as the adding of money and withdrawing of funds is very simple through the app. You just have to add in your paytm wallet with the app and all your additions and withdrawals can be easily facilitated later.
Fantasy cricket app these days are finding easiest ways to participate in fantasy gaming so that they can keep on adding new and new players to their portfolio widening their reach every seconds. Fantasy cricket app with Paytm withdrawal is the most safest and quickest way to monetise through fantasy gaming.
Gone were the days when cricket fans used to fell that it is very hard to earn through your passion, Fantasy gaming has opened up great doors of earning for the cricket fans these days as all they have to do is to invest the technological interest and knowledge for sport in fantasy world and with quickest of time, they will see themselves earning through their passion with no risk.
About FSL11 Fantasy Sports App
FSL11 is a premium fantasy sports platform where you can play fantasy cricket games and Fantasy Cricket Leagues online. Just create your fantasy cricket team and compete with the online players. Download Fantasy Cricket App FSL11.