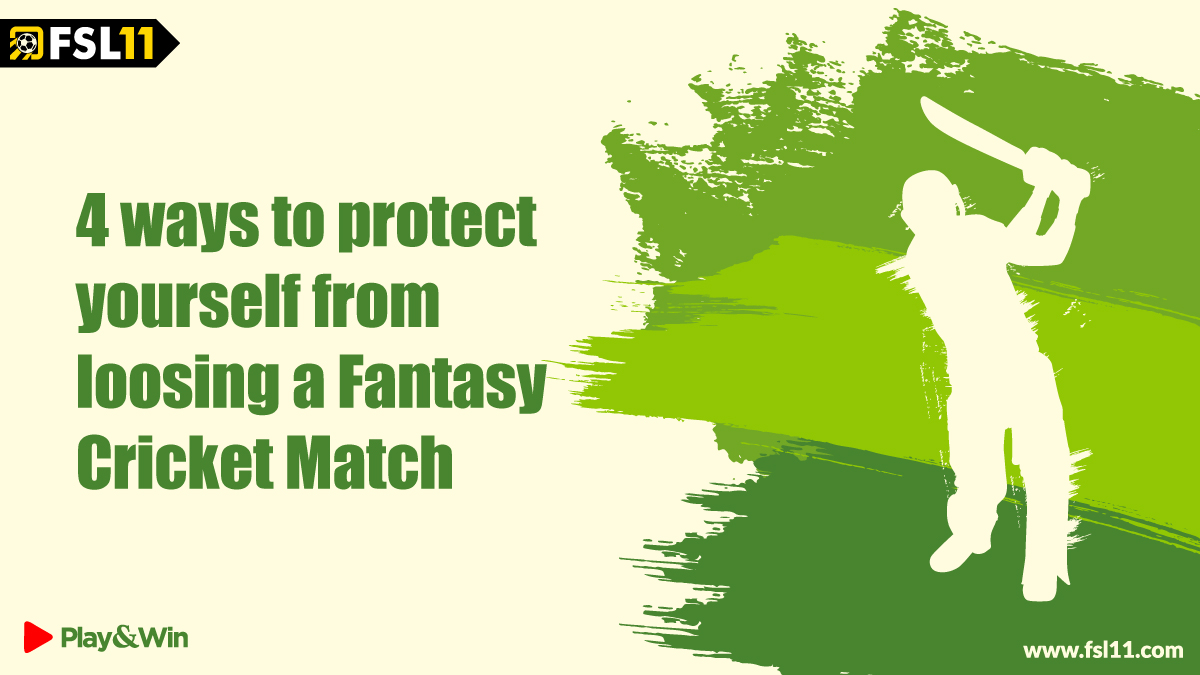 Since the beginning of 2019, the craze for online gaming has increased manifold times. Not just it gives a great fun time to the players but the recent concepts of online gaming are helping people earn through it. Be it PUBG championships or to play fantasy cricket online.
Crickets fans have got the best chance of earning by playing fantasy cricket online. Cricket fans do not have to put in a lot of extra efforts to earn online through this. All they have to do is to use their knowledge of cricket, awareness about current matches, selected players, their recent performances and that is it. Fantasy cricket in India is considered to be the epicentre of this growing trend. There are lot of Instagram and Facebook pages that are offering fantasy cricket tips and ensuring people of great wins through it. We strongly recommend people to do not fall pray to these handles and apply your own wisdom to crack the India Fantasy Cricket. So if you wish to play fantasy cricket and earn some good money, then we are sharing you 4 best ways to protect yourself from loosing fantasy league online:
1. Select your team post the selection of playing XI is announced-
Many time people make this stupid mistake of selecting their teams hours before the match is to begin without even knowing the final XI's list. If you wish to get a cutting edge advantage over the other participant in the list, you should select your team players once the playing XI are announced, so that you do not adding up any one in your team who isn't even playing that particular match. For this you should also be aware about the news and see if there is any key player who might be out of the final 11 for the day due to injury, personal health issue or any other.
2. Prioritise Bowler over batsmen while making your power player-
It might happen that a batsmen may be out of his form sometimes but a bowler is more likely to perform good during his spell of overs and every dot balls give you good points, and wicket earned might give you even better browny points. If your selected bowler gets to ball during death overs, the chances of he grabbing wickets become even higher and increase your chances of gaining more points.
3. Do not forget to select at-least one top-order batsman of both team or at-least one-
A top-order batsman always has greater chances of scoring good since he gets good time to settle down on field and score well for the team. The problem for 4th or 5th down batsmen can be that they do not even get the chance to perform on field which certainly cannot be the right strategy while you choose Fantasy Cricket Play Online.
4. Pick one such prominent player who has been not in good form in previous 2-3 matches-
As they say that an injured lion is even more dangerous. Often when a key player is out of his form, people feel more disconnected towards him and do not pick him their teams, while if you pick one such player, the chances of he playing a warrior match becomes super high out of the enragement and anxiety to prove himself to the world.
We hope following above few checks will help you win big bags of money through fantasy cricket leagues. Cheers.
About FSL11 Fantasy Sports App
FSL11 is a premium fantasy sports platform where you can play fantasy cricket games and Fantasy Cricket Leagues online. Just create your fantasy cricket team and compete with the online players. Download Fantasy Cricket App FSL11.