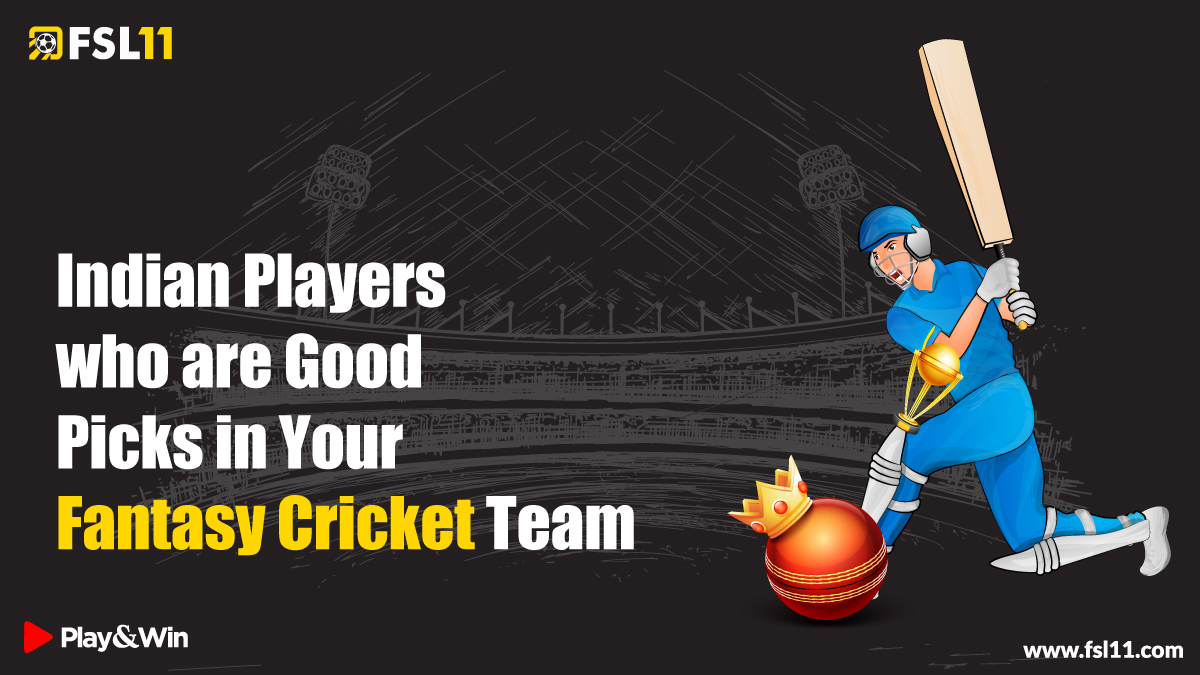 If you think that Fantasy Cricket in India is all for the lucky players that you are partially wrong. Luck plays a major factor but a Fantasy cricket game is all about skills and knowledge of cricket. Picking out players in a match of the Indian team is a really difficult task as all the playing players are known to each and every individual player user. There is a sense of belongingness and emotional attachment while picking out a fantasy cricket player from India. So here are 3 good picks for your fantasy cricket team which will work in most of the matches of India.
Virat Kohli:
The game of cricket has seen plenty of legends in the recent past some of the players have established themselves in all the format while others have been confined to a single format. The one player in the current era growing into one the greatest the game has ever witnessed is Virat Kohli. He becomes an automatic pick for your fantasy cricket team. He is one of the most consistent batsmen in the current Indian setup and gives out fantasy points in each and every match. The tally of Virat Kohli centuries stands well over 70 centuries in ODI and Test cricket together. Consistent performers like Virat Kohli are a blessing to every fantasy cricket team selector. So, put your sports strategy skills to the best use and bring strong players like Kohli onboard your fantasy cricket team.
Rohit Sharma:
India's swashbuckling opener has gone from strength to strength ever since he has been opening the innings for India in 2013 champions' trophy. He has managed to get amazing consistency from his game. Rohit Sharma currently holds the record for the highest individual ODI scores (264) and a rare record of 3 double hundred in the ODI format. He also has the most hundreds in the T20I (4). So this record can simply justly why he should be the best fantasy cricket Indian player. Having an experience of 206 ODIs, Rohit has amassed 8010 runs in his career at an impressive average of 47.39. His illustrious ODI career also consists of 41 half-centuries and 22 centuries. If he gets going, It's cherish and delight for the fantasy players as he will make your team a winning team.
Hardik Pandya:
He is one of the best fast bowling all-rounder India has ever produced (after kapil dev).An all-rounder is active in both the innings, which gives him two chances to create impact and eventually earn points. Hardik Pandya has already shown his consistency both with the bat and ball in all the 3 formats. Pandya is relatively new to the Indian team and has already played some excellent knocks with the bat, sealing off some tight run-chases and scoring quick runs when required. His bowling has taken giant strides, as he has perfected the art of swing and has figured out the optimal trajectory for his speed as well to impart maximum lateral movement on the ball. Once he is back in the International circuit, he is will must have a pick in all the matches of India.
About FSL11 Fantasy Sports App
FSL11 is a premium fantasy sports platform where you can play fantasy cricket games and Fantasy Cricket Leagues online. Just create your fantasy cricket team and compete with the online players. Download Fantasy Cricket App FSL11.