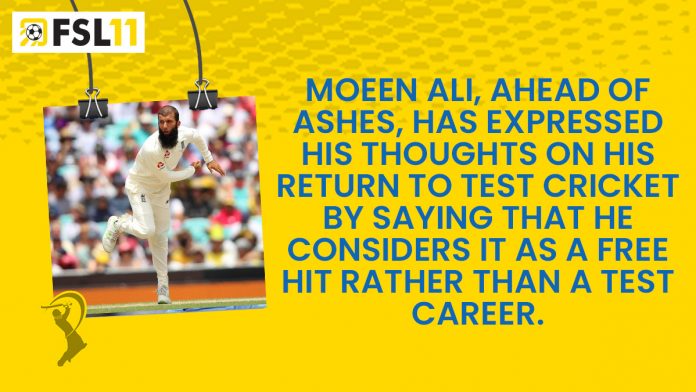 With the highly anticipated Ashes series just around the corner, both England and Australia are eager to maintain their peak performance and secure victory in the competition for the urn. In a recent announcement, England's Ben Stokes, the team captain, revealed that experienced all-rounder Moeen Ali would be ending his retirement to fill in for spinner Jack Leach, who suffered a stress fracture in his back.
As the first Test of the Ashes approaches on June 16, Moeen Ali shared the story of how he learned about his return from retirement. Initially, the 35-year-old received a text message from skipper Ben Stokes, which he initially thought was a joke.
Moeen Ali expressed his enthusiasm for the Ashes series, emphasizing the significance of the event and the thrilling cricket that England has been playing recently. He stated that being part of such a monumental series would be amazing, reflecting on his admiration for the current era of cricket. While Moeen Ali had previously decided to retire, the unfortunate injury to Jack Leach led to a message and call from Stokes, as well as from Baz (presumably another team member) and Keysy (likely referring to Rob Key, a former cricketer and commentator). With this turn of events, Moeen Ali is now open to seeing what the future holds.