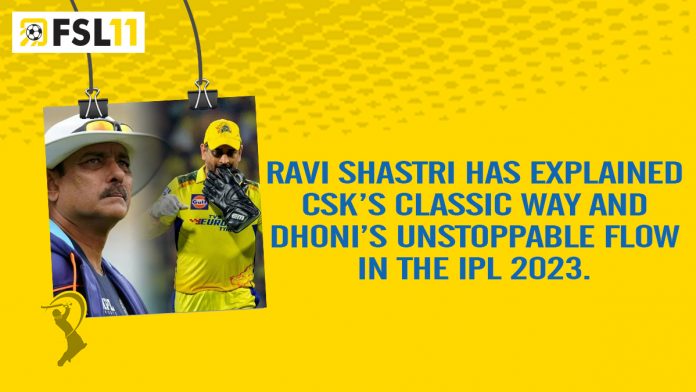 The masterful blaster performance of Chennai Super Kings in the IPL 2023 has bloomed in the hearts of every Yellow Team fan, and they do think that soon their side will play in the playoffs to get into the finals of the same competition. However, the cricket legends have given this cricket team Dhoni Flow, who is unstoppable, to play in the ongoing cricket league.
The Chennai team, under the iconic leader Mahendra, has chased six wins out of this, but their side has lost four games. However, their score at the point table was noted as 13 points with 0.409 NRR, but to qualify for the playoff, they required a few more wins in the 20-over match. However, Dhoni's side is the powerhouse to play a big knock to make this year more memorable for their team's leader.
The current news report found that this year will be the last year for Dhoni to play in the Indian Premier League under CSK. However, the confirmation is not given until the end of Mahi. However, fans of the yellow team are thinking that they will surely win the IPL title for the fifth time this season.
Apart from this, former India cricket team coach Ravi Shastri explained the yellow team's powerful performance and also highlighted the ultimate work of Mahendra Singh Dhoni in the ongoing cricket league. He is such a dedicated and truly admirable person whom I saw on the cricket ground. He had a face and saw both sides of cricket, and that's why he had learned a lot from the experience that he got from cricket, says Ravi Shastri . If, in fact, he is taking retirement after the end of this season and his team wins the title successfully, then it's the biggest gift for MS Dhoni, as quoted by Shastri.