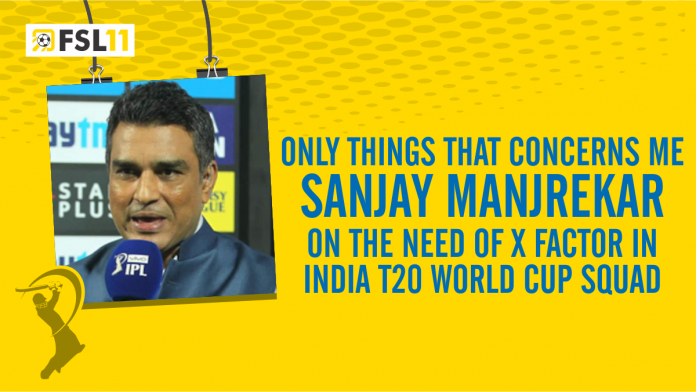 Sanjay Manjrekar is searching for the X factor in the Indian team, which will compete against several teams in the T20 World Cup in the month of October 2022. The concern of Sanjay Manjrekar is right because the way India is dealing with the current situation needs to create a new strategy to perform in the T20 World Cup 2022.

Well, after winning against Australia at Nagpur by 6 wickets, India has finally proved their stability and that they can deal with such things and can overcome them in such a way that it can't affect their game for a longer period. So, this is the main thing which keeps India's fans' faith in the Indian team ahead of the T20 World Cup 2022.

Sanjay Manjrekar, a former Indian team player, has stated that Yuzvendra Chahal appears tired this time and was unable to help India in the second T20 match against Australia. With all thanks to Jasprit Bumrah, who recovered from his injury and with due respect to his efforts, as well as Harshal Patel and Axar Patel, India won the 2nd T20 match at Nagpur. 


This time, Yuzvendra Chahal looks tired of playing his game against Australia in the 2nd T20 match. What's going on in the middle of the over? Indian bowlers were acting tired of playing cricket, as Yuzvendra Chahal was unable to hit any wickets on that day, says former Indian cricketer, Sanjay Manjrekar.

The first T20 World Cup match will be held in Melbourne on October 23rd, 2022, between India and Pakistan. India is hoping to win against Pakistan by such a great score at the start of the T20 World Cup 2022.