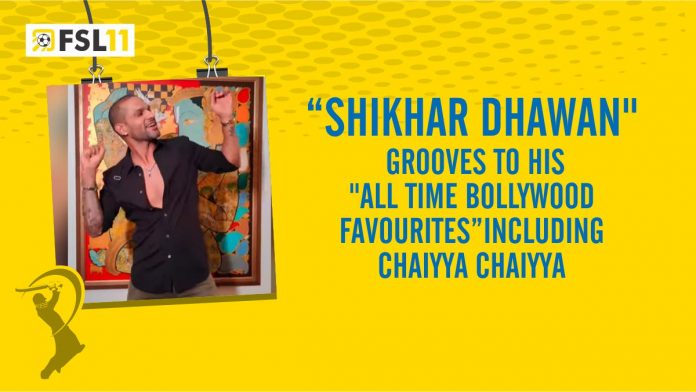 The most entertaining cricketer in India, Shikhar Dhawan, is planning and motivating himself to create a spot in the cricket tournaments by which selectors could appoint him to play in the ICC T20 World Cup next year, which will be held in India only. Currently, he is a little bit disappointed, but he is very confident about his talent and that one day he will be available in the India squad to perform in the biggest competition.
Shikhar Dhawan is known as the most entertaining cricketer who lives in the present and also follows trends, and currently he has found a new way to keep himself happy and away from the stress of not performing in this year's T20 World Cup in Australia. Shikhar Dhawan has followed trend and created a new reel in which he dances on the signature steps of popular Bollywood songs such as Chaiyaa Chaiyaa, Ankhiyon se Goli Maare, Aati kya Khandala, O Oh Jaane Jaana, and Mujhko Kya hoa hai.
He knew very well that where he had to react and he felt a little bad about his country's selector's having ignored him in several tournaments, like he was not appointed to play in any series against England, which was held after IPL 2022, in which he gave a good mark of scores too. He was also absent from the current T20 series against Australia and the T20 World Cup this year.
Shikhar Dhawan, on the other hand, keeps himself stress-free and busy by doing things like following trends on social media or taking a trip to a beautiful location. According to the latest reports, Shikhar Dhawan has replied to the selectors' decision that the only thing I can do to tackle the situation is to keep my mind away from such toxic thoughts and I will just focus on motivating myself for next year's T20 World Cup.