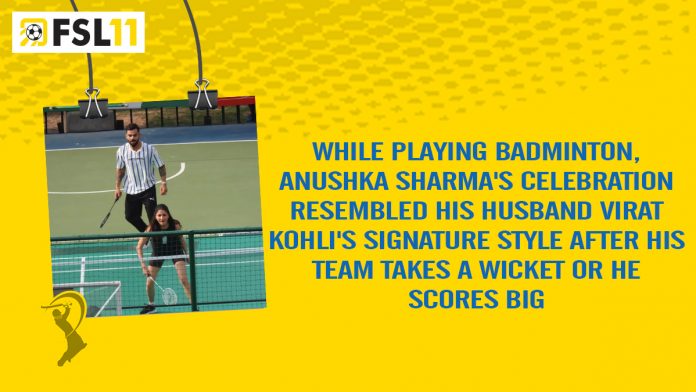 Virat Kohli has repeatedly expressed his gratitude towards his wife, actor Anushka Sharma, for being his source of strength. In a recent conversation with ex-CSK star Robin Uthappa on Jio Cinema, Kohli shared how Anushka provided him with honest feedback during his low phase and prevented him from becoming an 'egoistic maniac'.
Kohli acknowledged that Anushka's experience in handling public pressure has been invaluable in helping him navigate challenges. He also appreciated her straightforward approach of not sugar-coating things and telling him the truth.
Recently, the couple was seen participating in a promotional event where they played badminton and engaged in other enjoyable activities. During one of the activities, Anushka's celebration resembled Kohli's signature style after his team takes a wicket or he scores big.