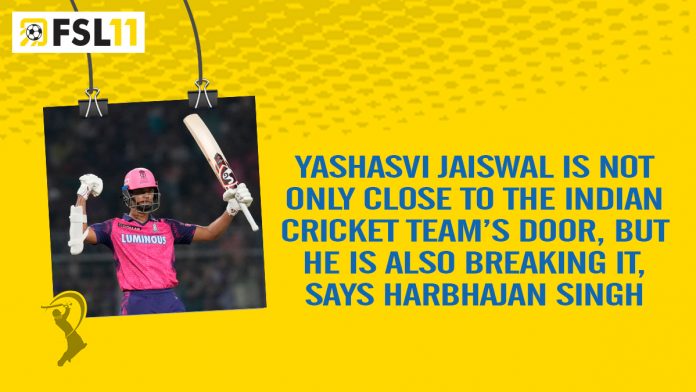 The superstar of the Rajasthan Royals, Yashasvi Jaiswal, has scored 98 runs in just 47 balls. But in the beginning, he made a half-century in only 13 deliveries. However, his effective performance has bloomed in the hearts of many cricket legends, and Harbhajan Singh is one of them.
The uneaten knock of Yashasvi Jaiswal has increased the curiosity of fans to watch him play for the Indian team on the biggest platform. Mumbai is the only place where many cricket legends were born, and so on, that city has given itself the name "Iconic. And Yashasvi Jaiswal is also a Mumbai-born contestant who blasts in the ongoing series with his remarkable scores.
At present, the aggressive batting of Jaiswal has given a clear view of his visibility in the Indian cricket team to permit action in international tournaments. The way he is playing and making outstanding scores in the limited overs has just highlighted his position in the Indian team, but also, he has that ability to do the biggest blast in the international league by his scores, just mark on my words, says Harbhajan Singh.
Yashasvi Jaiswal was very close to a century in the last match that was held against the Kolkata Knight Riders [KKR] team, in which the RR team won by 9 wickets only. They got placed at number three with 12 points. The next match for RR will take place against RCB on Sunday.