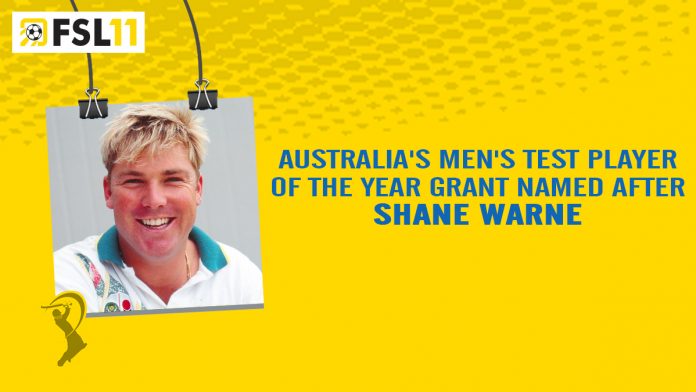 Australia's men's Test Player of the Year grant will be renamed in Shane Warne's honor, authorities said Monday, as accolades were paid to the late twist lord at the Boxing Day Test against South Africa. Warne, considered by a larger number of people as second in height just to Donald Bradman in sports-frantic Australia, passed on out of the blue matured only 52 in Spring. The Shane Warne Men's Test Player of the Year grant will be introduced every year, second just to the renowned Allan Line Decoration for the most extraordinary player across all organizations.
As one of Australia's record-breaking greats, it is fitting we recognize Shane's exceptional commitment to Test cricket by naming this honor in his distinction in ceaselessness," said Cricket Australia boss Scratch Hockley.
The declaration came on the first day of the season of the Boxing Day Test at the Melbourne Cricket Ground, Warne's home scene where he accomplished numerous important accomplishments, including a Remains full go-around and his 700th Test wicket.
Warne's Test cap number 350 has been painted square of the wicket for the length of the match, while both the Australian and South African groups wore floppy white caps in his memory during the public hymn service.
His place as a legend of Australian and world game is guaranteed," added Hockley. A stand at the scene has previously been named in his honor.
Credited with restoring the craft of leg-turn, Warne stepped through 708 Examination wickets as a component of a predominant Australian group during the 1990s and 2000s prior to turning into a regarded pundit.