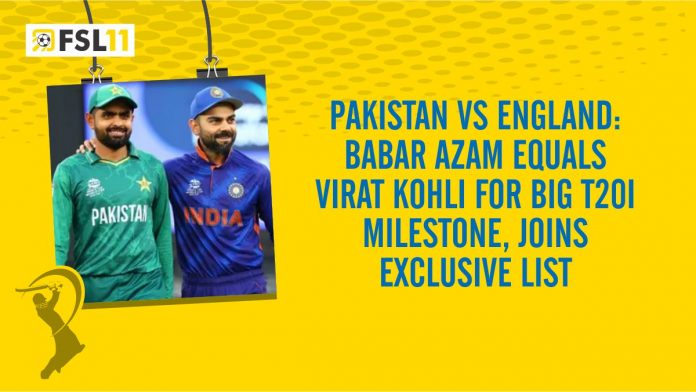 Babar Azam, Pakistan's strongest competitor, has given a fabulous mark in the 6th match of the T20 series against England. The brilliant knock of Babar Azam was recorded as 87 runs, who hit three sixes and thirteen fours at the Gaddafi Stadium in Lahore to make the final score of Pakistan 169/6 on Friday. whereas England have chased victory in the 6th T20 match on September 30th, 2022.
England created a stunning 170/2 on Friday, against Pakistan, and added 3-3 out of six t20 matches. Now Pakistan and England will play one last game on Sunday. However, Pakistan is now positioned slightly lower in front of England in the T20 series. In addition, Pakistan has a poor finish in the Asia Cup 2022.On the basis of individual score, Babar Azam has not contributed significantly to his team's run total in the Asia Cup. But, in the T20 series against England, Babar has played a strong game.
On Friday, the dashing batsman of Pakistan, Babar Azam, gave 87 runs and reached the run record of Virat Kohli. Virat Kohli has created a record of 3000 runs in the past. And currently, Babar Azam has created an equal run record of 3000 in the T20 series against England. The balance of scores between Babar and Virat is going on over the past decades, and there are many records left for Babar to reach Virat Kohli's position in cricket, but Babar is doing well at the age of 27.
Very soon, people will get to know what records Babar and Virat will create individually in the T20 World Cup 2022, which will take place in October 2022, in Australia. However, India and Pakistan will play an absolutely incredible game to win the T20 World Cup trophy in 2022.