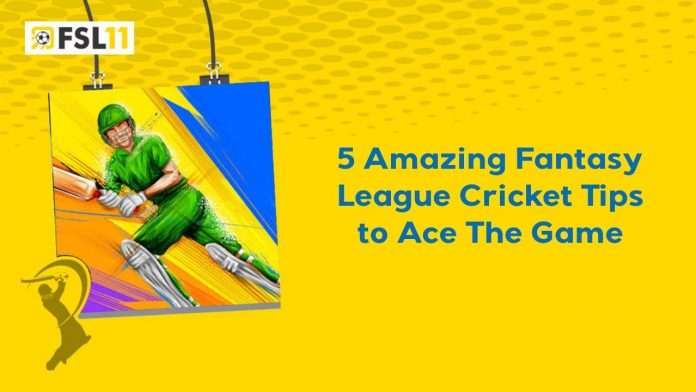 You must have noticed that playing fantasy cricket is not just a matter of luck. Fantasy cricket league is as challenging as playing the real game. It tests your cricketing skills, your patience and persistence level. You require a good combination of cricket knowledge and analysis skills. Because, here you are not just a team owner, but also a selector.
This is the reason we have created this post to help you dominate the match with the help of mind-boggling tips. After reading this post you will be able to understand how to make the best out of your cricket knowledge to ace fantasy cricket leagues. So , first of all let's start with some basics.
Where to play the Indian Fantasy League ?
As you are already aware that there are so many options in fantasy cricket leagues, it is tough to find the most reliable option to play fantasy cricket.
FSL11 is India's one of the most preferred online fantasy cricket apps. It not just provides you free games, but also best cricket tips, instant cash withdrawals and 500 plus daily contests. 
Now, let's move to authentic online sources of fantasy cricket tips.
India's most reliable source of online fantasy cricket tips
FSL11 is India's one of the most trusted online sources of cricket tips. FSL11 provides the best hassle free user interface.
With the help of online fantasy cricket tips from FSL11, you can build the most competitive cricket team, have practice matches and earn big. Now let's talk about some amazing fantasy cricket tips.
So, here's 5 pro fantasy cricket tips
Diversify your investment
Just as you should not put all eggs in one bag, you should not invest all money in one game. Equally allocate money in multiple games to increase winning chances. also play small leagues first before investing big.
Be selective in choosing games. all games are not for you.
All matches are not for you. Research one upcoming match thoroughly and focus only on it.
Captain and vice captain gain more points. 
Best idea is to choose an all rounder as captain and best performing batsman or bowler as vice captain.
Trust only on your cricket knowledge
Build a team based on your knowledge and research. No YouTube channel or blogs has specific love for you. It is a destructive idea to believe them .
Join league in advance, don't wait for deadline
It gives you more time to research conditions, weather, pitch report and injury of players. So that you can choose a strong team based on it.
Now, let's move to the last thing,
What is a fantasy point system in FSL11?
Here are some important things about fantasy point system–
In FSL11, Cricket teams captain receives 2 times more points while vice captain receives 1.5 times more points for their performance.
Super over is not considered to count player's points.
A player must score minimum balls to get strike rate points. Any strike rate below 100 attracts negative points.
So, that's it about fantasy cricket tips.Feel free to connect with us to know more about it.