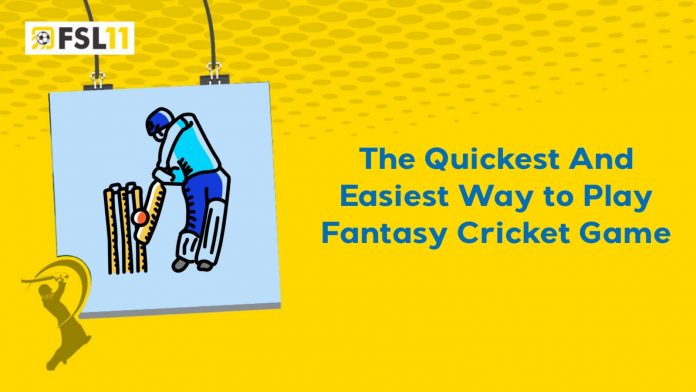 Did you know roughly two out three Indians are aware about fantasy cricket games? Mind you, this is really a huge number, roughly around 800 million!
And out of these numbers, more than 100 million people play fantasy cricket games on a regular basis. This number is rapidly increasing.
These figures are enough to explain how popular cricket is in India. Because of this popularity, so many online fantasy cricket options have grown in recent years. You can find a number of fantasy cricket sites and apps which let you play fantasy cricket.
However, this overchoice will only create confusion about what is best for you?
This is the reason we have created this post to help you overcome this problem and choose the best fantasy app that caters to all your needs. We will also discuss some useful fantasy cricket tips and tricks. You may have question in mind
How to play fantasy cricket online?
There are two major options by which you can play fantasy cricket. You can either play it on the website from your mobile or desktop browser or download an app on your mobile.
If you are a smartphone user, the mobile app option is the most convenient one. Before going to the app, let's first discuss the website option.
Which is the best fantasy cricket site?
One of the important feature you look for in any website is easy user interface
FSL11 offers one of the best websites for desktop users as well as mobile users. It provides a very convenient user interface.
FSL11 website provides you every detail like upcoming matches, live scores and how you can get maximum benefits from the website.
FSL11 also has its mobile app.
We are going to discuss it in detail.
How to download Fantasy app – FSL11
More than 1 million users play on the FSL11 app. If you wish to be a part of this large community, first of all you have to visit the official website of FSL11 on your browser.
On the homepage itself you will find the download app option. After pressing the download button, the FSL11 app file will be downloaded.
Install that file on your mobile. Make sure to allow installing apps from other sources in order to install it successfully.
Now, let's see some useful tricks and tips to win money in fantasy cricket.
Fantasy cricket tips and tricks that can double your income
Stay updated with the help of FSL11 app
Cricket is a dynamic game. So always stay updated about the latest developments like playing conditions, weather, pitch report, toss. These factors affect a lot in actual team selection.
Create multiple teams to increase the probability of winning the league. Creating multiple teams will reduce the risk of your failure.
Spend more time researching the performance of top order batting. Top order batsmen get to play maximum balls. So, they are the ones who will give you maximum points. Always consider the current form of top order batsman while picking your team.
So, that's it about a fantasy cricket game. Feel free to connect with us to know more about it.