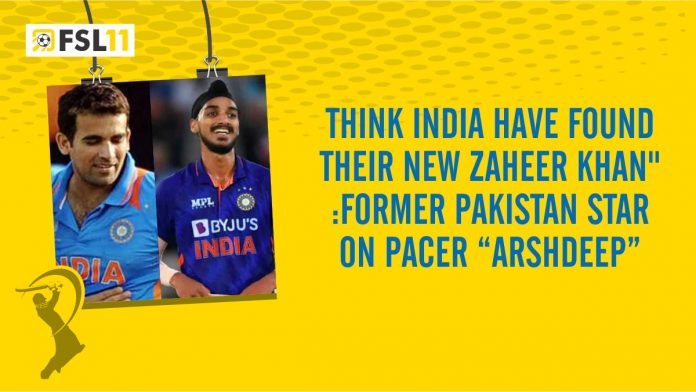 The India vs South Africa 1st Test finished on the date of September 28th, 2022, in which India won by 8 wickets against South Africa. After this, the former Pakistan player, Kamran Akmal, praised Arshdeep Singh, who created a good spot in the T20 series, and at the same time, he compared Arshdeep Singh with the legend Zaheer Khan.
The player, Arshdeep Singh, has made his debut in the Indian Premier League since 2019. But the pacer, Arshdeep Singh, has created an amazing spot in the IPL 2022. And soon, he made his international debut when the tour was held against England. During the West Indies tour, he also took seven wickets. In addition, he was available for the Asia Cup 2022 but did not perform well. However, he overcame such a failure and became the strongest pacer in the first T20 match against South Africa.
The youngest pacer took a rest during the T20 series against Australia. However, he returns with new skills to use in the T20 series against South Africa. And created a good impression on Kamran Akmal, who compared him with Zaheer Khan.
Speaking of Arshdeep Singh, who added three of 32, at Thiruvananthapuram, has won my mind and I think he will create something new for his side. On his YouTube channel, former Pakistan player Kamran Akmal says, "I think India got the new Zaheer Khan."