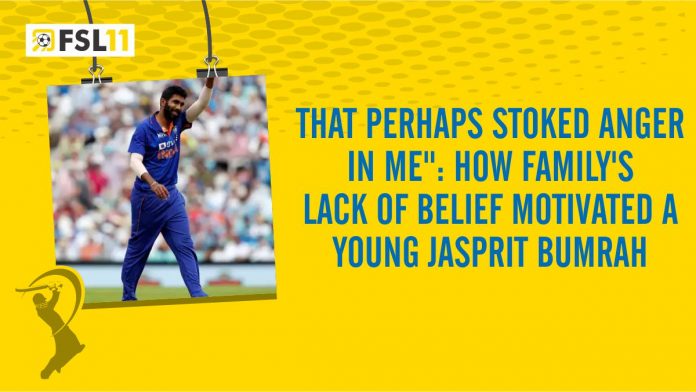 Currently, Jasprit Bumrah is dealing with a lack of problems with his career in cricket. He missed the biggest opportunity of performing for India in the T20 World Cup in 2022 due to the heaviest back pain. And instead of him, Mohammed Siraj will play in the remaining two t20 matches against South Africa.
But, the surprising thing is that Jasprit Bumrah is feeling huge motivation on his own to build a new way to join his team in the next year of the T20 World Cup 2023, in his home city. The mind-blowing pacer is dealing with some health issues.
In an interview, Jasprit, 28, revealed his life's secret by emphasizing the importance of family. Since 2016, Jasprit has made his international debut in cricket. Regarding cricket in his career, no-one is sure about Jasprit, who will one day create his image in the world. His family were not sure, but at the same time, they always encouraged Jasprit to do well without stopping for a moment.
Jasprit Bumrah, now known for his quick pacer, plays an important role in the game while representing India in any cricket format. He also got the opportunity to lead India in the rescheduled test match against England, just after the end of IPL 2022. He always gives his best performance, which goes beyond the expectations of captain Rohit Sharma.
I am glad to have one family who always supports me in any path of life. They act as motivators, who always tell me to do well, do something big in life. I have always been an active person who loves to learn new sports and build new skills, but I have a different mindset for cricket and I never know what I will do in the journey of making a career in cricket. My family also doesn't know about me, but they never stop me nor encourage me to do engineering or become a doctor, says Jasprit Bumrah.