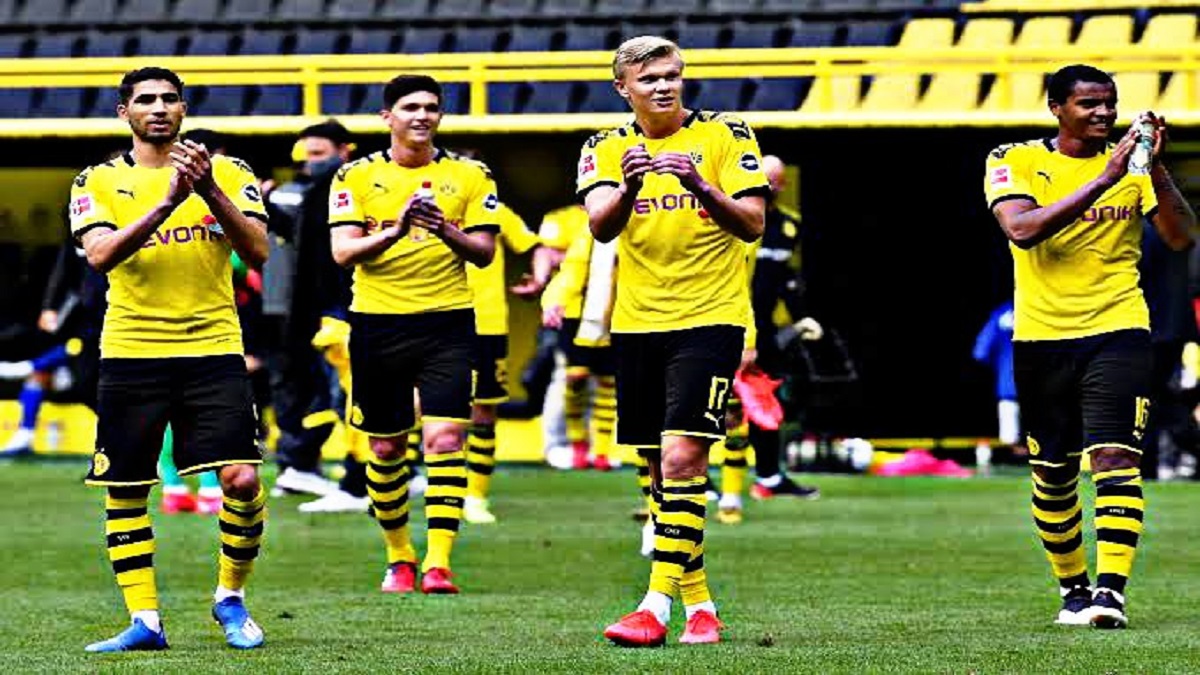 European Football back with Bang
After the unwanted rest, the European countries are all gearing up to start their football actions. With the few countries leading the return, few are following the same path. Almost all European leagues will be back in action till the end of the month, while some are on track already.
Among the top leagues, German top-tier Bundesliga was the first to resume on 16th May with the derby game of Dortmund vs Schalke 04. Dortmund thrashed Schalke by 4-0 with Haland registering the first goal of the match. The players celebrated in a different manner showing the necessity of social distancing at this time.
The German Cup finals will also be played in June and July.
The English Premier League is going to be back on track with games of Manchester City and Arsenal, and Aston Villa and Sheffield United on 17th June. The games will be played every weekend. The fixtures will take place without the audience like Bundesliga.
La Liga will resume with a local derby bang of Sevilla and Real Betis on June 11. The Spanish league is also being said to be played without the roars of stand.
Italian Leagues and Cups are also going to commence from June. The cup tournament of Italy, Coppa Italia final has been recently scheduled to take place on June 17 followed by the top-tier league Serie A resuming on 20th June.
The Austrian Bundesliga is all set to return in action from 2nd June with matches taking place after every three days.
Belgium had concluded it's league with declaring the champions. French Ligue 1 also ended with crowning PSG as the champions.
Writer – Shubham Singh (SpoCombat Admin)
About FSL11 Fantasy Sports App
FSL11 is a premium fantasy sports platform where you can play fantasy cricket and fantasy football games and Fantasy Cricket & Football Leagues online. Just create your fantasy sports team and compete with the online players. Download Fantasy Cricket App FSL11.