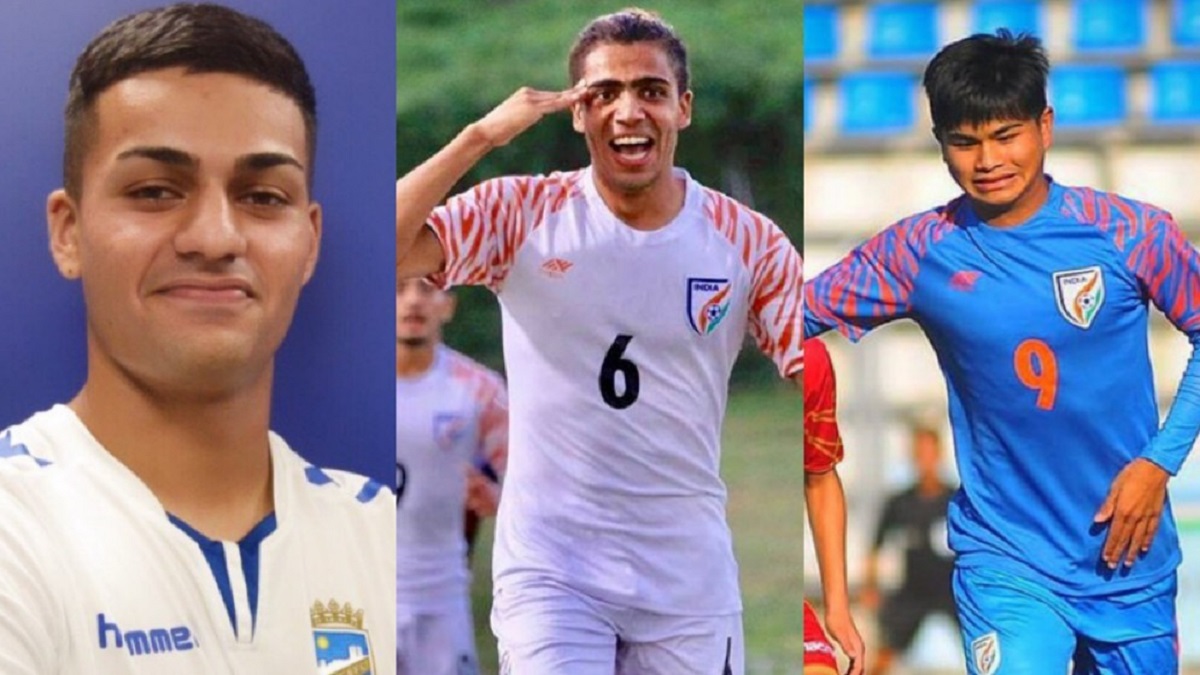 Sunil Chhetri will turn 36 on 3rd August this year and this numbers tend us to think about his successor. It is clear, he doesn't have much appearances left to come for the Blue Tigers in his career. In this blog we will let you know about the choices we have for his replacement in near future. We will be dealing with only youngsters and will not talk about few aged players.
MANVIR SINGH
The 24-year old Indian international made his debut against Mauritius in the year 2017 for the senior national team. Till now, he has played 14 matches and netted 3 times for the Indian National Team. Singh possess a good longitudinal reach of 6ft 1inch along with a good pace. The player is talented and spend almost three years with the Gaurs and has recently signed for the Kolkata giants and current ISL champions , ATKMB. The player have some natural qualities but has been found nervous in terms of netting goals recently. His current form doesn't make him the one on which Blue Tigers can rely fully.
JOBY JUSTIN
The Kerala based striker was scouted by the scouts of East Bengal when he was playing in Kerala Premier League. He then spent two seasons with the Kolkata based club and scored 11 times in 26 appearances he made during this course. This performance excited everyone. He was involved in 50% goals of East Bengal in 2018-19 season. This led him to tie up knots with ATK on 3rd April, 2019. Newly appointed Igor Stimac's attention grew upon him and he was called for the 37 man camp for the King's Cup but was not selected in the final squad. He made his debut in the Hero Intercontinental Cup and has played only 3 matches till yet. In the 2019-20 ISL season, he made 5 appearances and scoring single time.
VIKRAM PRATAP SINGH
V P Singh is just 18 and seems the most promising replacement of Chhetri in current scenario. This young talent has been the part of Indian Arrows for two seasons before signing for Mumbai City FC recently. He is regular member of junior teams and had shown his pace, dribbling skills and physicality through his goal scoring capabilities. He has netted 18 times in his 47 appearances for junior national team in total. Being accompanied by only youngsters in his team, he scored twice against East Bengal in two matches this I-League season.
ISHAN PANDITA
Being in Spain for more than half a decade now, Ishan could be the most well-trained striker for India. Playing for the Lorca FC, he was the first choice striker there and was also in rumours to have links with East Bengal. But, according to sources he will stay in Spain for some more time but is willingly waiting for the call from the national camp. The player posseses pace along with holding confidence during the final moments.
SRIDARTH NONGMEIKAPAM
This youngster can be the next legend of Indian Football. Just 15 years old, when comes to scoring for India U16, he bags phenomenal 27 goals in 18 matches. He scored in almost every match he played and that too in numbers. He possess a telent for sure and has been nurturing in the reserve side of Bengaluru FC. He even earned a trial from ND Ilirijia 1911 U14 team. He could be the next superstar.
Writer – Shubham Singh (SpoCombat Admin)
About FSL11 Fantasy Sports App
FSL11 is a premium fantasy sports platform where you can play fantasy cricket and fantasy football games and Fantasy Cricket & Football Leagues online. Just create your fantasy sports team and compete with the online players. Download Fantasy Cricket App FSL11.