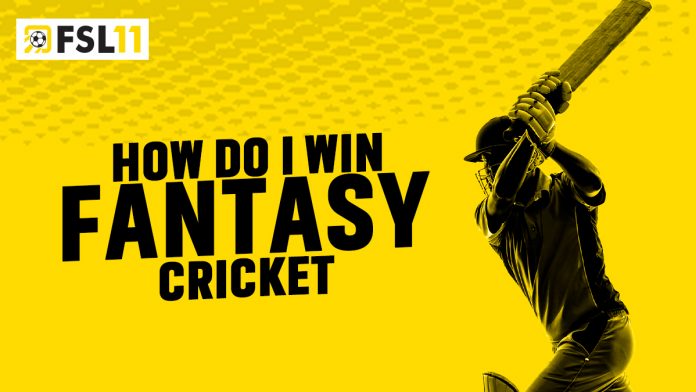 Fantasy Cricket is the most prominent game, as all cricket addicts can experience the real feel of cricket in it. In this way, they can create a virtual team and play accordingly in the International Cricket League. And the winner of the fantasy cricket league will get a real cash reward as well. However, the player can play and earn a huge amount of money depending on his skills and talent.
Here are the tips & tricks that will help you enhance your chance of winning Fantasy Cricket:
1: Research of the game: Before the start of the ultimate showdown, you must do research on players before you create a team and understand the game rules and regulations. This will increase your winning chances as well.
2: Captain's Selection: Selecting the best team captain and vice-captain is the most difficult task. But it is much more important to lead, handle, and maintain the team's performance to win the game.
3: Balance the team: Keep one thing in mind while selecting the players. You must pick some batsmen, Bowlers, wicketkeepers, and All-rounders to balance your team's performance. This will balance the team's scores to win the Particular competition.
4: Fantasy Points Structure: Understand the fantasy points structure on the platform where you are performing. Different phases may have different points systems for various schedules like runs, wickets, catches, etc.
5: Observe your opponents: By observing the game of your competitor. You can track your wins and create a strategy accordingly to achieve your goal.
6: Follow the toss: Winning the toss is the most impactful thing, as this will increase your winning chances in the Fantasy Cricket League. This will increase your winning chance in an Impossible game.
7: Check Player's Availability: From Selection until the Match date, it is important to track the fitness of your Players. As an injury at the last moment can change the whole game scenario.
These are the Important points to keep in mind to boost your winning chances in the Fantasy Cricket game on FSL11. But to play one perfect game, you must be able to enhance your cricket knowledge. Which is adequate to make a big victory in such a cricket competition.
Download FSL11 – The best fantasy cricket app now to bring in the real thrill of playing fantasy cricket online and win real cash every day with exciting bonus points. https://fsl11.com/download-fantasy-cricket-app