Fantasy cricket sites have been rising rapidly on popularity charts amongst cricket fanatics as a method of earning some quick cash rewards by bringing to use your knowledge and expertise of the game. Fantasy cricket mainly entails making a team of eleven players with thorough analysis and calculation and choosing an upcoming match to portray your skills and make real money. Fantasy cricket game is a game of skill and knowledge which allows you to watch the match while simultaneously managing your team sitting in the comfort of your home.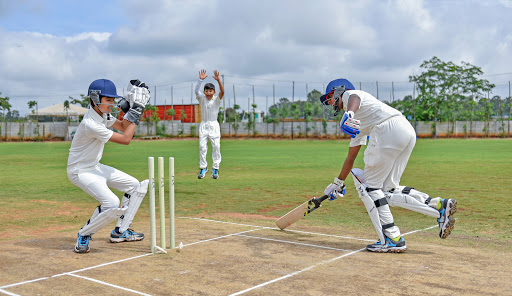 To begin with your journey in the field of online fantasy cricket, you need to have the best, trustworthy and dependable site that allows you make real cash by sitting in the comfort of your home and bringing to use your cricket expertise. Even though online fantasy cricket is rising in popularity, there is still some inhibition in the minds of beginners whether they really can win big or not. Well, you can play fantasy cricket and win exciting cash rewards by the combination of rights skills, choosing the proper team, and selecting the appropriate fantasy cricket site.
There are a multitude of good fantasy cricket sites that offer various sign up bonuses just for joining the fantasy cricket game. Some sites also let you acquire bragging rights by getting a friend into the world of fantasy cricket matches.
You can make money by following a set of simple steps and applying logic. Choosing the correct platform, selecting an upcoming match, deciding upon your team, depositing a little sum of money, joining appropriate contests and keeping an eye on the leaderboard to see where your team stands.
You should play fantasy cricket on a fantasy cricket site that permits you to make changes in your team after the toss. You are informed about the confirmed playing 11 after the toss takes place, hence you should be able to modify your fantasy cricket team if a player you've chosen is not playing. After the toss you will also get to know if your team will bat first or not which will require you to strategize accordingly.
While choosing a particular fantasy cricket site, you also need to understand the point system of the site. Some fantasy cricket sites tend to award more points on display of batting prowess like the amount of runs made, sixes and fours hit, half centuries and centuries while some sites levy more weightage on bowling like five and four wicket hauls and dot balls. You should keep a track of when minus points are given. On most sites ducking in batting leads to deduction of points.
Step into small and big leagues according to your comfort zone without rushing into anything. Try playing free fantasy cricket matches in the beginning stage to see where you stand. After you get a little familiar with fantasy cricket matches, start investing small sums upto Rs 50 in direct contests amongst friends and small leagues.
You might not begin winning big immediately but with practice you will get better at the online fantasy cricket game. Enter big leagues, after you become well versed with the game.