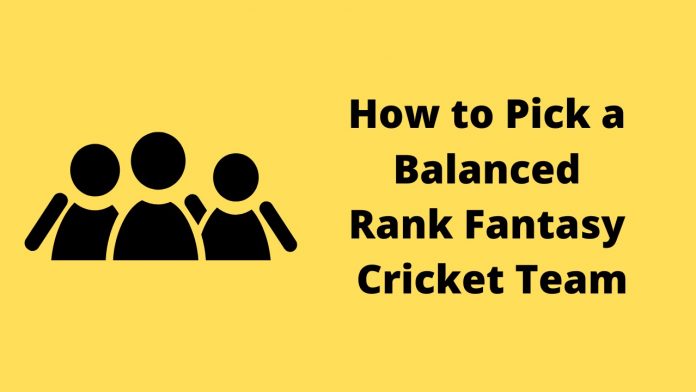 Like regular cricket matches, fantasy cricket has become the most favourite, and top-rated fantasy sports Platforms for Indians today. Playing fantasy cricket league online is one of the routine activities for them, and many people play while having fun. Fantasy cricket started gaining popularity during the Indian T20 League seasons, and now, it has spiked competition between many fantasy cricket apps where you can play and win money with many variations and advantages for the users.
Firstly we will start with Fantasy sports; fantasy cricket is an online sports game where the users have to select the best of 11 players for their team. The user can choose a group of players from both the playing teams. The user or participant's luck in the game depends on how many runs a batsman scored or how many wickets a player took or how many runs a fielder saved and so many factors.
Play Along with us on FSL11 the Best Fantasy Cricket app Download!
Analyse the weather forecast and pitch report
Yes, don't get confused here because you are playing fantasy cricket online. The reason behind asking you to analyse the weather forecast and pitch report is, it plays a significant role in deciding the actual playing eleven for both teams. Even though you're playing fantasy cricket, it doesn't make sense if they are not in the actual playing eleven. Hence, it is crucial to know the nature of the pitch.
Get an idea about the pitch behaviour from the previous one or two matches before selecting the players for your team. The basic understanding about the pitches is, if it is a bouncy wicket, it is a paradise for bowlers, and if it is a flat pitch then, it'll help batsmen for scoring more runs. If you study these critical aspects in the nature of the pitch, it'll create maximum chances for winning. Always pick your playing eleven after scrutinising the pitch being played on and take your decisions wisely.
Compare the players' performance
Put your emotions aside while picking your best eleven. It is advisable not to be sentimental about your favourite player. Most of the mobile premier league users make this common error by selecting their team by considering the player's reputation and not reviewing their current form. Don't repeat the same mistake.
Check the players' past performance on the pitch being played on and their current form before selecting them to the team. Their reputation doesn't matter while their current form is. Of course, the status adds an extra point if the player's current form is good. Religiously follow this rule for turning the winning chances in your favour.
Make your fantasy team for today's match only on FSL11!
It's time to create your team now
After doing your primary research on the weather forecast, and player performances comparison, it's time to select players for your team.
Though it is advisable to follow your instincts while picking up the players for your team, an essential tip is to select players who are capable of shining at any difficult times. It'll maximize your winning chances. So, a mix of all-rounders, batsmen, bowlers and an efficient wicket-keeper will do the job for you. Focus on all-rounders because they can bring you points in both batting and bowling. Also, they are an excellent choice for captaincy as well.
Do not get too greedy
Once you are ready with your team and mindset to play fantasy cricket online, it is time to invest your money. Do take care of your investments carefully. Because many people go with the flow and start over-investing in the game and lose all their money at the end. Hence, if you win a match or two, as a fantasy player, divide your winning amount into parts and then invest. This way, you can save and earn more money by playing fantasy cricket online.
Bonus points
Lastly, fantasy cricket online can flip your fate in one go if you play your game intelligently. According to the fantasy cricket points system, there are many rewards and advantages for the users. The awards would be given to each run, wicket, catch, stump, and run-out. So, keeping track of players while watching cricket is very important. Remember, the exceptional and consistent performances from the players will boost your points well. Hence, select those players who are performing consistently well and proving their worth in the team. Accumulate more points and win more rewards.