What is fantasy cricket?
The basic principle of Fantasy League App is selecting your team of players. Your team then earns points based on how the players perform in the actual match. This type of gaming is played online where we create a team online – in the virtual world – which plays in the real world and gets points for us. It is essential to choose the right players.
Fantasy Cricket Team
The most crucial part of the game is choosing our fantasy cricket team. You have to pick 11 players from both squads. Fantasy Cricket India App – FSL11 has four categories – Wicket-keeper, Batsmen, All-rounder, Bowlers. The all-rounders and wicket keepers are preferred the most since they can earn points in both innings. The choices of batsmen and bowlers depend upon their recent form, the pitch's nature, and the conditions. Indian Fantasy Cricket, FSL11, allows you to make changes to our team before the match begins.
Fantasy Cricket Points system
Every run, every wicket, every catch, every run-out/stumping, and every appearance in the playing XI earns you points. Bonus points are rewarded for better strike rate, number of fours and sixes, better economy rate, and milestones such as century and five-wicket hauls.
In FSL11, you have to choose your Captain and Vice-captain. Captains get double the points they earn (2X), and Vice-captains' points are multiplied by 1.5.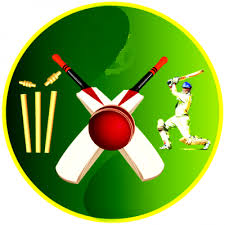 Tips for first timers for Playing Fantasy Cricket

Don't rely on just reputation, opt for the player's current form.
The most fundamental aspect is to ensure that the players you have picked are playing on a particular day. Keep a track of the toss (held 30 minutes before a game) and make the required changes if the player you have picked in your fantasy team is not in the line-up.
Choosing the right captain and vice-captain is as important as the selected captain is often awarded 2x points, while the vice-captain is awarded 1.5x points in a game. Ideally, it is recommended to pick all-rounders as the captain or vice-captain as they earn points from various departments.
Play small contests initially, until you get a grasp of the game. FSL11 offers 'Only for Beginners' Contest which needs small investment. FSL11 also offers Practice games.
Download FSL11 – The best fantasy cricket app now to bring in the real thrill of playing fantasy cricket online and win real cash every day with exciting bonus points.https://fsl11.com/download-fantasy-cricket-app
Image Credits to Owners