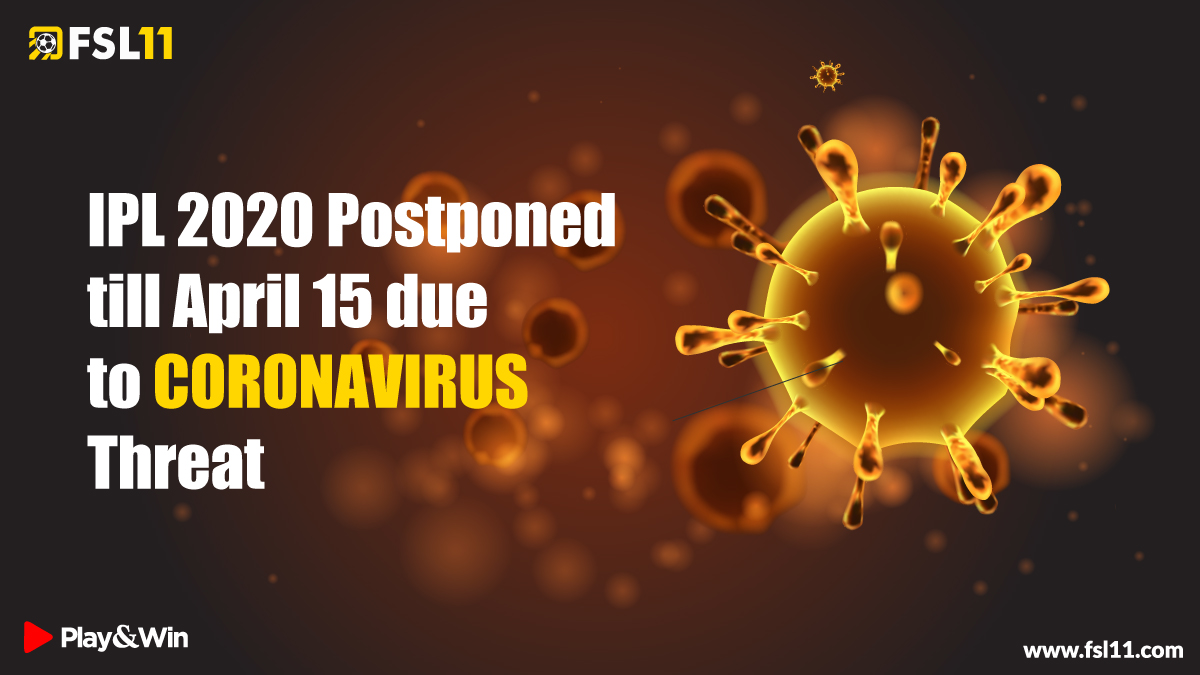 Amid all the speculation for IPL 2020, BCCI and Ministry of Health have recently issued a notice that the IPL 2020 match has been postponed till April 15, 2020, due to Convid-19 Threat. This move was strategically decided by the group of members to buy some time to decide on the way ahead the Board of Control for Cricket in India (BCCI) on Friday postponed the 13th edition of the Indian Premier League.
The tournament was scheduled to begin on March 29 with a clash between defending champions Mumbai Indians and last year's runners-up Chennai Super Kings.
Earlier this week on Wednesday, The Ministry of Home Affairs, in its latest travel advisory amid coronavirus outbreak, has said all existing visas issued to nationals of any country will stand suspended till April 15. However, this would not apply to diplomats, officials, UN/international organizations, employment and project visas. This means that all the foreign players will not be able to take part in the IPL matches due to the visa issue, so the BCCI had to take action against it.
Before this decision, BCCI has taken a call on the international matches that the ongoing series between India vs South Africa will be played behind the closed doors, i.e no spectators/audiences are allowed to see the match in the stadium. However, given the rising COVID-19 pandemic and the increase in the number of positive cases, the board decided to call off the two games.
This case is really heartbreaking for the IPL fans as they were all waiting for this mega event. All of them were ready and prepared to support their respective teams, but now it is looking like even after April 15, BCCI would held the IPL matches behind the closed doors to minimize the damage and spreading of this pandemic situation.
But if we look at the hindsight of this, its nothing to worry for the IPL fantasy cricket 2020 players as they don't need to go to stadium to play fantasy cricket for IPL. BCCI hasn't announced any further information regarding the new schedule updates and clashes so, to know more about IPL 2020 prediction news and updates, visit https://www.fsl11.com/IPL or stay tuned and we will keep you posted.
About FSL11 Fantasy Sports App
FSL11 is a premium fantasy sports platform where you can play fantasy cricket games and Fantasy Cricket Leagues online. Just create your fantasy cricket team and compete with the online players. Download Fantasy Cricket App FSL11.