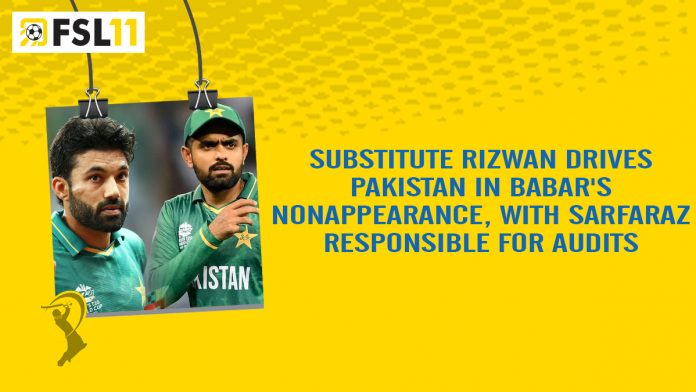 Mohammad Rizwan, who isn't a piece of Pakistan's playing XI for the continuous first Test against New Zealand in Karachi, drove the group out on to the field toward the beginning of the third day, with news coming out that Babar Azam, the standard commander, and two different players were down with "a viral influenza".
In that capacity, the laws of the game bar substitutes from driving a side. Rizwan was spotted moving his defenders around yet, in principle, any defender can do that. Word from the group the board at first was that Rizwan – the side's assigned bad habit skipper – was the acting commander in Babar's nonattendance, however for surveys, Sarfaraz Ahmed, the previous chief who is in the XI after a long hole, was in control. That became possibly the most important factor in the 53rd over, when Sarfaraz assessed the umpire's not-out choice when Nauman Ali struck Devon Conway on the cushions, and got it upset in support of Pakistan.
By then, nonetheless, the Pakistan group the executives had been informed that substitutes were not permitted lead a side on the field, and explained that Sarfaraz, and not Rizwan, was the substitute commander.
The law being referred to – 24.1.2 – states: "A substitute will not bowl or go about as skipper but rather may go about as wicketkeeper just with the assent of the umpires."
Shan Masood and Salman Agha were different players who didn't emerge to field toward the beginning of play, with the group the board illuminating us about this season's virus, and adding that they would come out later in the day. Masood did, as a matter of fact, emerge to handle a brief time after play began.