Match prediction is becoming a hot trend among Cricket fans and Fantasy League Cricket. Moreover, fans want to know whether their favorite team is going to win the upcoming match or not? Although, FSL11 provides Cricket Preview, Predictions, Pitch Work report and more. It needs a lot of analysis and understanding of various key points: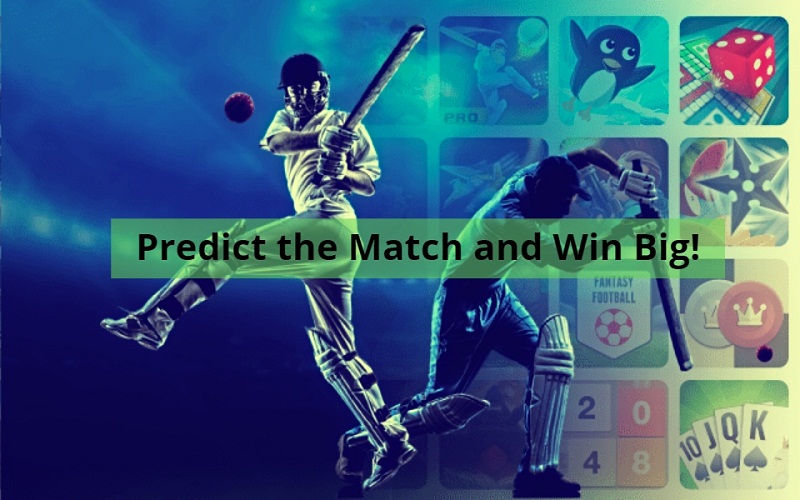 Weather Condition can help to predict a cricket match –

The weather can make a big impact on predicting a match. Yes, it sounds odd but it's damn true. Sometimes, players from a region can't cope with the weather of another region. This is an utter reality. Also, the weather condition be it sunny, rainy or cold has a huge impact on the player's performance and pitch and your match prediction of Fantasy App.

Pitch Analysis –
The characteristics of pitch can decide the moments of the game. If the pitch is a bouncy wicket, then the team with more pacers will get an advantage. On the other hand, if the pitch is slow, then batsmen and spinners will get the bow. Pitch curators build pitch according to the instruction of the home team although they've to follow some rules. They can modify or change the vibe of the pitch.
Knowledge of Cricket –
In order to make accurate analysis of the match, you need to have knowledge of cricket that includes having knowledge of both the team and players, their track record, if the performer is a strong starter or finisher, their performance under pressure or player's injury.
However, it is equally important to be able to apply the knowledge of the field while playing Fantasy Cricket League.
Cricket Data –

Data is what makes the whole thing work. The very least you'll want are final scores. But in an ideal scenario you'll also get data on things including Innings, Opposition, Ground / Location, Catches, Matches, Not outs, Runs, Highest score, Batting average, Centuries, Half-centuries, Run rate, etc,. However these Data are already provided on FSL11 App, where clicking on performers image, you get performance details of Players.

Watch and follow as much cricket as you can
A first and foremost step to predict a match before playing a match on Fantasy App, is to follow the game. 
By immersing yourself in the sport, you will notice things that casual viewers miss. Maybe a batsman struggles against left-handed bowlers. Perhaps you have found a bowler who excels on fast wickets, but not on slower ones.
News Update –
Following a broad range of news sources and reading cricket stats will widen your knowledge. FSL11 is an all-rounder App that gives you advantage of not only playing the contest but also, provided you with day-to-day updates on Cricket news. A star player will miss the match with injury or a young player might make a sudden entry. The current performance of a player or a match makes the match prediction most accurate. Thus, making you earn more money on Fantasy Gaming.
So now, be the gaming expert with your own prediction and analysis while you download Fantasy App. 
Download FSL11 – The best fantasy cricket app now to bring in the real thrill of playing fantasy cricket online and win real cash every day with exciting bonus points. https://fsl11.com/download-fantasy-cricket-app
Image Credits to Owners