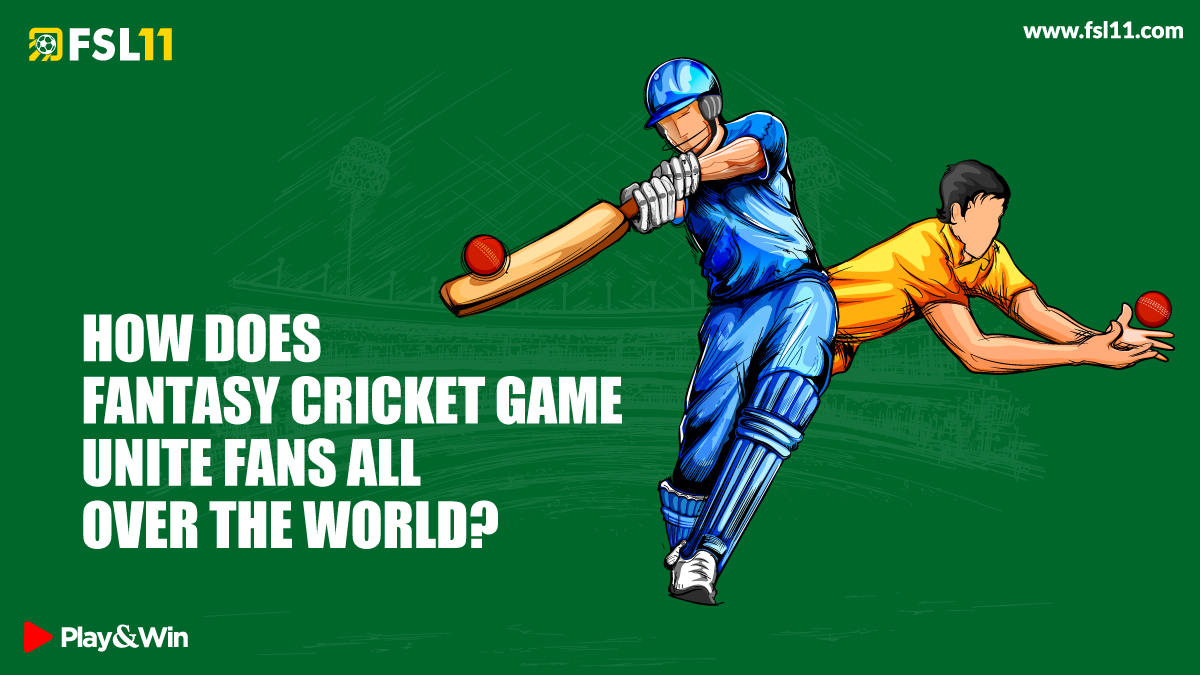 Sports applications and sites have seen humongous demand amongst the ever-eager sports junkies as of late.
India is one of the most passionate nations when it comes to sports. India is presently attempting to have an equal footing with the remainder of the world when it comes to the field of fantasy sports. Cricket is the most fervently pursued game in India. Cricket in India is treated like a religion. Subsequently, fantasy cricket has seen a momentous ascent in the fantasy sports genre in India.
Fantasy cricket which is a virtual gaming platform, where a virtual group of genuine cricket players is made and points are granted based on how these players play in real life. The ever-expanding horizon of the fantasy cricket genre in India points towards how this genre is here to stay for long.
Fantasy cricket is a knowledge and skilled based game. You must have legitimate information of the game, it's rules, the players of the games and a detailed analysis of their performance.
Online fantasy cricket is developing this humongous amount of fanbase because of the numerous advantages it offers .It is not hard and the most authentic way of earning money while being a good source of entertainment. And what is better than earning while doing what you love? Hence, it has been getting cricket fans not only in India but all over the world extremely excited.
While having the option to earn is probably the greatest added advantage of fantasy cricket, there are other incentives as well. One can play a fantasy cricket match online in their spare time, this ensures their work-life isn't influenced. All fantasy cricket players get equivalent chances. They are given equivalent credit points without considering their age group. It guarantees a level playing field with no age bars.
There are no hacked adaptations of these online fantasy cricket matches accessible. Fantasy cricket is the best way to earn through your knowledge and analysis of the game.
Different tournaments like the Big Bash League(BBL) where the top players from Australia compete together in the T20 format with a limit of two overseas player per team, Indian Premier League(IPL) with a limit of four overseas players per team, Shpageeza League in Afghanistan, Pakistan Super League, Carribean Premier League etc and their respective fans are united by the platform of fantasy cricket. Each fan competes against each other by choosing their best eleven and by emerging victorious can claim the bragging rights if the players they choose do well in the real game.
Fantasy cricket not only ensures a good engagement amongst various fans but also improves the engagement of fans with the ongoing live matches.
About FSL11 Fantasy Sports App
FSL11 is a premium fantasy sports platform where you can play fantasy cricket games and Fantasy Cricket Leagues online. Just create your fantasy cricket team and compete with the online players. Download Fantasy Cricket App FSL11.