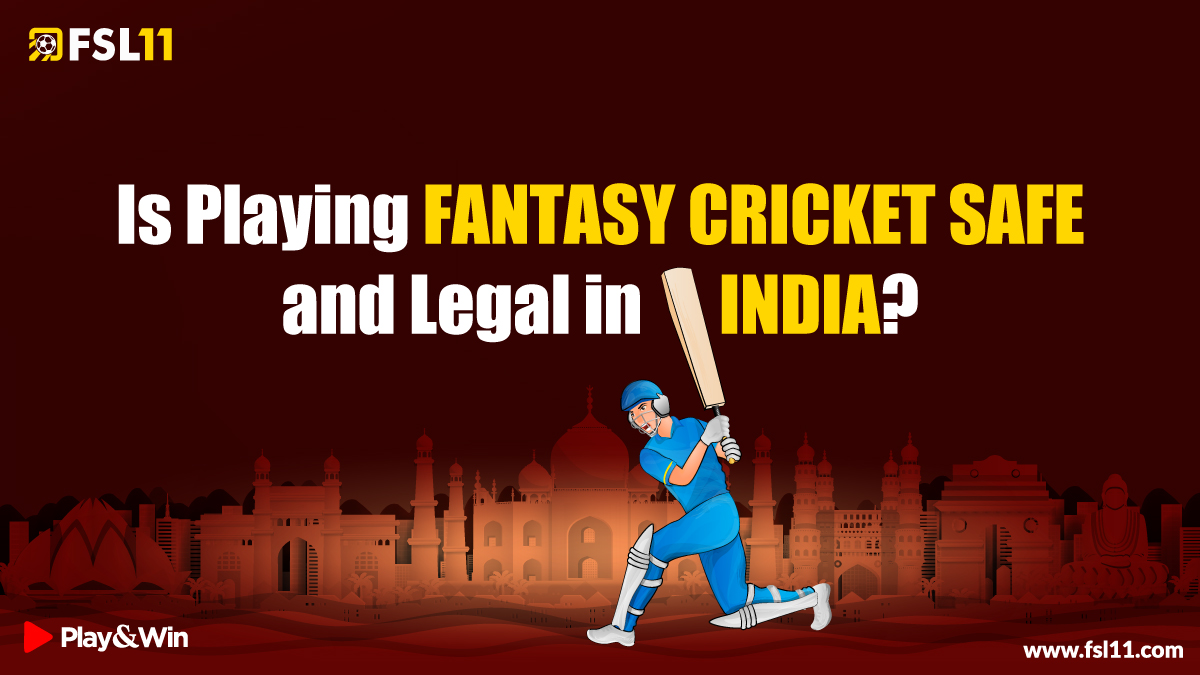 Fantasy Cricket in India is a great platform from where you can play virtual cricket and win from the skills of the cricket that you have. A fantasy sports game is something that lets individuals get involved in the game, it actually takes the viewing experience a step ahead and gives everyone a chance to play the game the way you see your favorite players do on the cricket field in the real-time.
How to Play Fantasy Cricket Online?
Just you need to select your favorite players from both teams and set up a team and to join desired contests you want to participate in. Purely here you need to use your cricket Knowledge and Skills. The Teams and Players are comparatively the same as the real Cricket teams and players. Fantasy Cricket brings a revolutionary change to online Cricket Games.
Is Playing Fantasy Cricket Legal?
According to the judgment from Supreme Court, Playing Fantasy Cricket is classified as 'Games of Skill', where skill dominates over chance, with the result depends upon the "relative knowledge, training, attention, experience, and/or adroitness of the participants". This means that 'games of skill' like fantasy games do not fall under the regulations prohibiting gambling under Indian law, though some state laws may differ.
The game of skills such as online fantasy sports gaming is considered 100% legal all over India except certain states such as Sikkim, Assam, Odisha, Telangana, and Nagaland. The Public Gambling Act, 1867 ("PGA, 1867") is recognized as the primary legality driving the prevalence of gambling in India.
Is Playing Fantasy Cricket Safe?
Yes, playing Fantast cricket is 100% Safe. You get full transparency and a quick transfer option which helps you to withdraw your winning/deposit amount transfer back in the account. Fantasy Platforms like FSL11 have a legal section as well as privacy policy which keep the interest of the user intact and safe to play Fantasy cricket.
About FSL11 Fantasy Sports App
FSL11 is a premium fantasy sports platform where you can play fantasy cricket games and Fantasy Cricket Leagues online. Just create your fantasy cricket team and compete with the online players. Download Fantasy Cricket App FSL11.