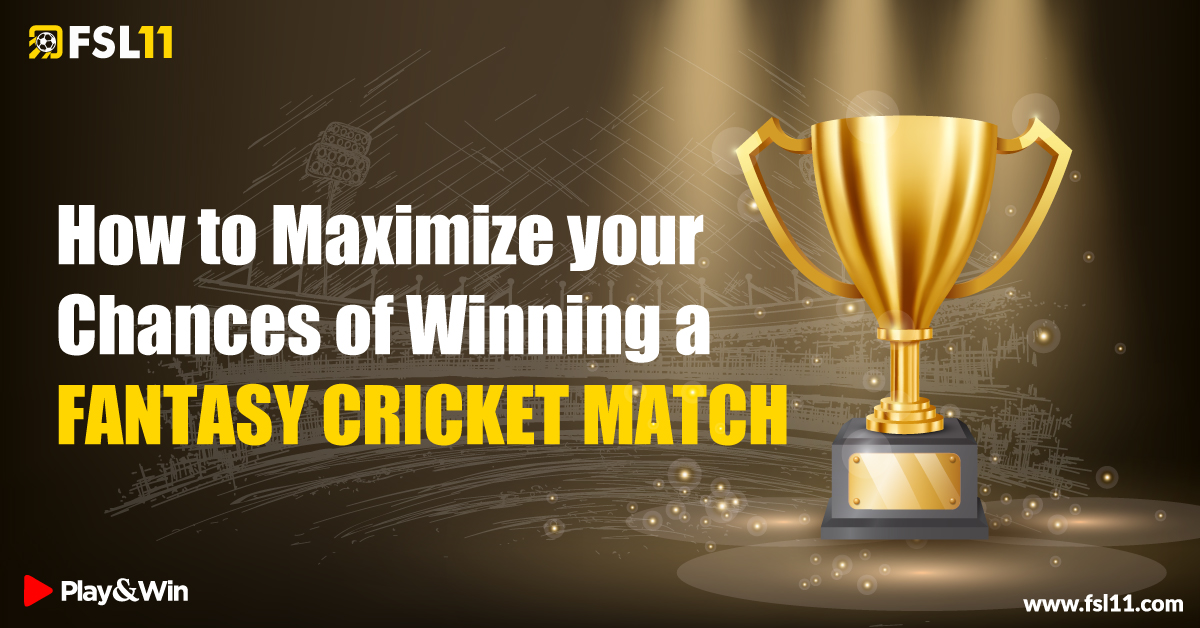 Playing a fantasy cricket match can be a lot easier if you have followed certain easy fantasy cricket tips. If you do not follow these simple guidelines, you can end up losing a handsome amount with your investment in different league matches. Let's have a look at some of these crucial fantasy cricket tips and tricks which can help you score well & ultimately earn well through Fantasy cricket.
Tip No. 1- Follow Your Gut and Not the Trend
It is always easier to fill the key players in your playing squad but that is not enough to make you rank on the top of the leaderboard. You always have to select some of those unique players in your squad who can outshine with their performance in a total unexpected way. This is where you have to follow your gut and even if you are picking an Odd player for your list, you should go with it without any hassle.
It is often believed and recommended that if any player is going through a hard phase or a rough phase, you should not be selecting him but if your instinct says you to select him in your squad, you can go for him & select him in your squad.
Tip No. 2- Check on Your Team Everyday
All those who select a team for once and keep repeating the same for the next few matches without any re-study are the ones who are likely to earn loses during fantasy league matches. It is always advisable for you to keep checking your team performances every day so that you can make additions or removals from the team after inspecting your team's performance in a thorough way. Many of you might comment that 'You have got more important things to do in your daily life' but I believe taking out simply 15 minutes to daily check on your team isn't going to be a very difficult task.
Tip No. 3- Research Before You Pick
It is always necessary to read about the upcoming format of cricket, players who are likely to be in action, their recent performances in last matches, their overall performance in that relevant format of cricket. For many of you, who are not familiar with cricket, it might be the case that you have not even heard of many players' names, so knowing about their performances can be a daunting task for you. But all thanks to sites like Cricbuzz who keep entire historical data of each player and all you have to do is to type their names and read about their performances easily.
So if you wish to win fantasy cricket then following above fantasy cricket winning tips will help you largely to choose the best of 11 in your squad. Apart from these there are few other measures which you can consider to play fantasy cricket. These tips can be- do not repeat players, do not pick your favorites always, read some of the predictions online, stay in sync with the cricket world news etc. With these simple steps adopted, you can ensure to win great prize money during your next fantasy league matches.
About FSL11 Fantasy Cricket App
FSL11 is the fastest-growing fantasy cricket app in India that serves users to play fantasy cricket online and to participate in the fantasy cricket league.