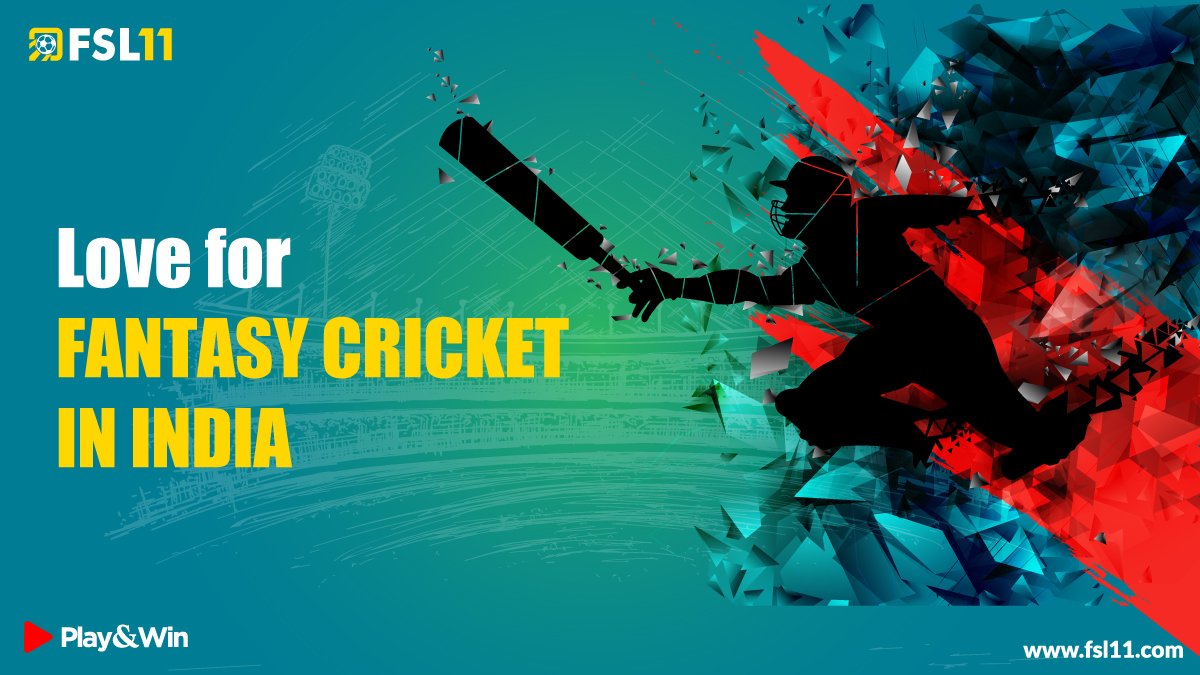 Indians have always been crazy about sports and have followed it passionately. That too when it comes to Cricket, the fan following goes to an above and beyond level. Cricket has been played in India since a very long time. Previously it was formatted as "Gilli Danda" from where it kept on improvising. Recently introduced pattern of Cricket came in trend with the introduction of Fantasy Sports league. In this format, the player remains at his home or at his couch and plays through the mobile phone only.
What is a Fantasy Cricket?
Fantasy cricket India is a digital form of playing cricket where each of the players are provided with a digital value of certain points based on his performance. The fantasy cricket app gives you some points value and you have to buy your favorite set of 11 players to form your team with those total points offered. You have to rationally spend this given value to build your team squad and have to take those players in the team which you believe are likely to perform great in the match.
Once the match starts, you earn points for each run scored, wicket taken, catches caught, by the players you added in your team. At the end of the match, whosoever wins the highest point, wins the reward. These apps provide the cash reward directly to your account as to participate in any match or two build your team, you have to deposit certain money in the ongoing league.
Legality of Fantasy Cricket?
Since sports betting is illegal in India, fantasy cricket became highly popular in India since it was marked legal by the Government as these apps even deduct TDS while they reward their customers. In order to directly receive money in your account, users will also need to meet the compliance of KYC in the application. Many big personalities like Mahendra Singh Dhoni, Virendra Shehwag are the official brand ambassadors of these applications which even multiplied the love of people for Fantasy Cricket.
What makes Fantasy Cricket even more interesting?
Indians have always been interested in earning some extra money or earning money with the least effort. Work from home concept has always been trending in India. Fantasy cricket is the easiest option for all the cricket followers to channelise their love for cricket in the most productive direction and earn money through it. Just on the few clicks, the user has to just build his Indian fantasy cricket team, invest a small amount and then wait to earn a whopping amount which goes up to several lakhs also.
So if you are a cricket fan too or if you have got even a slight interest in cricket, then you should be on fantasy cricket now in order to earn some great money with some easiest steps. Even if you do not have great knowledge about players and their performance, just by reading some blogs online or reading match predictions, you can also build your efficient team and participate in the fantasy cricket online.
About FSL11 Fantasy Sports App
FSL11 is a premium fantasy sports platform where you can play fantasy cricket games and Fantasy Cricket Leagues online. Just create your fantasy cricket team and compete with the online players. Download Fantasy Cricket App FSL11.