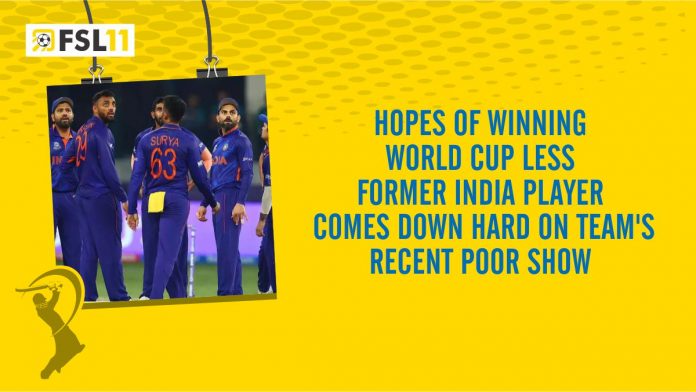 The Indian cricket team is not getting any of their senior supervisors' support ahead of the T20 World Cup 2022. Because they have not performed with perfection in the Asia Cup tournament, in the ongoing T20 series against Australia and also because there are no changes found in the gaming style of India, no one thinks that they could win in the T20 World Cup this year.
Similarly, the same opinion is shared by the former Indian cricketer, Aakash Chopra, who says that there is no improvement found in the performance of Team India, due to which fans should not keep much expectation with India regarding the trophy of the T20 World Cup, which is in the month of October 2022, in Australia.
I am very much disappointed with the management of Team India, as we are not here to see the individual growth of particular players. Instead, we want something productive from the whole team who are representing their country in the biggest tournament. This should not be done in the T20 World Cup this year, says the former player of India, Aakash Chopra, on his YouTube Channel. India's chances of winning the T20 World Cup this year will be impossible due to a smaller bowling line-up. Added by Aakash Chopra.