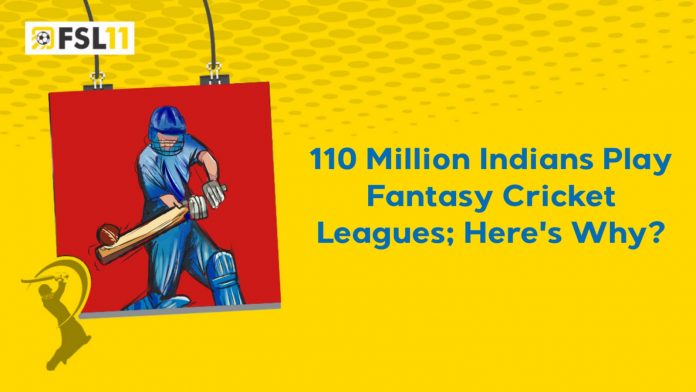 India is a great cricketing nation where every cricket fan wishes to develop a deeper connection with this game. Earlier this passion was just limited to glueing to the television along with friends and families.
However, today fantasy cricket leagues has taken fans more closer to this game. 
With fantasy cricket, every fan can apply their cricket knowledge on their own virtual team and enjoy the game in a more meaningful way. With the advent of the 4G internet, Indian Fantasy cricket has grown by leaps and bounds in the last few years.
This is the reason we have created this post to help you understand how you can play free fantasy cricket with your own cricket knowledge. And not just playing it but how you can earn money as well from this game.
After reading this post, you will be able to understand how to play fantasy cricket leagues online and win cash on a daily basis.
So, first let's start with
How Does Fantasy Cricket Leagues Work?
In fantasy cricket league, you create a virtual team of your choice for any upcoming cricket match. This virtual team is made up of real life players who are going to play in the match.
You will earn a score on the basis of real life performance of players that you have chosen for a particular match. The highest scoring team is the winner.
How To Play Fantasy Cricket Online?
Online fantasy cricket leagues provide you an opportunity to become a team owner of the virtual team.
First of all, you will have to select any upcoming match from the schedule. Then, a predefined budget will be allotted to you, to build your virtual team.
You are not just an owner but also a team selector. So, your cricket knowledge and strategic mindset will play a key role here.
You may also participate in practice contents to sharpen your skill.
Then, participate in an actual event with your virtual team and earn a score and money.
What Are The Best Aites To Play Fantasy Cricket?
As mentioned earlier, fantasy cricket has grown tremendously in the last few years. So , there are many options where you can play. But, so many options always bring typical confusion, what to choose?
Get the best virtual cricket experience here
Where To Play Free Fantasy Cricket And Win Cash Daily?
You can play free fantasy cricket either on the website or on the mobile app. The fantasy cricket platforms provide both facilities. You get an opportunity to earn cash on a daily basis. 
Not just tha , you can earn cash daily by referring it to your friends.
Most convenient way of playing fantasy cricket is on your smartphone , as mobile apps provide the best user interface. Build multiple teams to increase your probability to win more money. 
Are you ready to build your own virtual team now?