The craze for cricket doesn't seem to leave the hearts and minds of people in our country and across the world anytime soon. Just like our cricketers who play on field, people sitting back home enjoy their ideas of a perfect team and a match through an Indian fantasy cricket app. Hey there cricket lovers, since you are in love with the game, you might as well make some money out of your love and time. Before beginning to understand the strategies and tips to win Indian fantasy cricket. Let's first insist on understanding what it is and how it works. Fantasy cricket is an online sports game where the users have to select the best of 11 players for their team. The user can choose a group of players from both the playing teams. The user or participant's luck in the game depends on how many runs a batsman scored or how many wickets a player took or how many runs a fielder saved and so many factors. 
With selecting the right team, the perfect combination of players including the correct set of opening and middle orders, fielders and spinners as well as fast bowlers winning in Indian fantasy league cricket is no biggie.
Here are some tips on how to build a great indian fantasy cricket team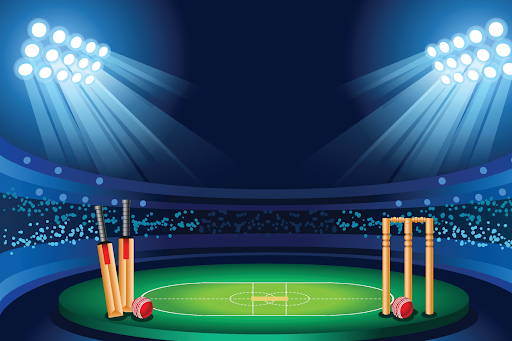 1. Selection of the captain and the vice captain is as important as anything else. The captain of each fantasy XI gets 2x points and the vice-captain gets 1.5x points, so if you manage to select the two best performers of the game as your captain and vice-captain, it will be very difficult for anyone to beat you from that position.
2. Make rational choices. While playing games we often let our emotions take over facts. Choose your playing eleven wisely with reference to their performances in previous matches.
3. The first thing you need to check is whether a player has been in form in the recent games or not. You should not pick a player just because he has been a good performer a few months back. Recent performances and form matter here more than a player's career record, since your earnings will depend on the performance in a one-off match.
4. Selecting a top-order batsman is important for winning the Indian Fantasy League in fantasy cricket, especially in T20s. Since they get to face the maximum number of deliveries, it is only natural to expect them to score big runs and the way most teams are lined up these days, the top 3 are the best batsmen in the team. As a result, the probability of them scoring big runs is much higher than usual.
5. The weather of the location where a match is being played and the conditions of the pitch are factors that directly affect player performance. Some players excel on a dry pitch, some on a windy environment. Hence, it is important to understand the weather while selecting a team for Indian fantasy cricket.
6. In limited-overs games, such as T20 matches, the top-order batsmen play the maximum number of balls. These cricketers will help you score the maximum points from limited ball deliveries. For longer-drawn games, such as One Day International matches, selecting middle-order batsmen is important 
With a proper strategy and well researched planner one can win on the indian fantasy cricket league.
Download FSL11 – The best fantasy cricket app to bring in the real thrill of playing fantasy cricket online and win real cash every day with exciting bonus points. https://fsl11.com/download-fantasy-cricket-app
Image Credits to Owners