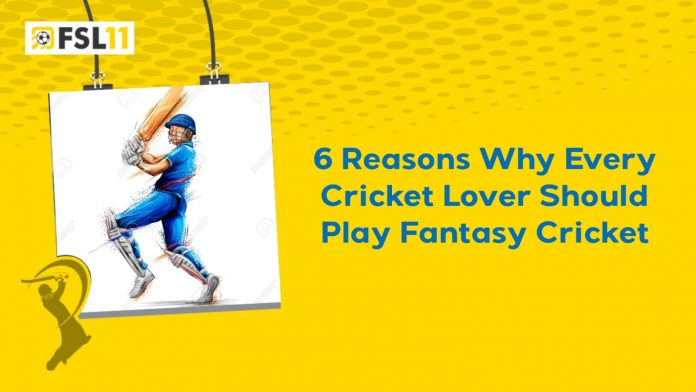 Now that icc t20 world cup is covering the hype of the globe, the roots of this excitement lies in the foreground of our nation. The craze for cricket is so deeply embedded that we have found our new interest in playing fantasy cricket. Fantasy cricket not only entertains the vividly broadcasted imaginations and predictions as cricket lovers but also makes one win real cash. One of the most important steps to playing fantasy cricket is finding the right app for it. Now since there are around a hundred fantasy cricket sites, it might become overwhelming as well as confusing to figure out the right one that would suit your fantasy cricket league t20.  As cricket fans we all have a tendency to pass on our ideological judgement on how a ball was supposed to be thrown or which batsman should have come in the playing field, we always tend to know better than the authorities that decide. Here's how fantasy icct20 encourages our judgments, making them highly wanted from being critically unwanted and also makes us win cash prizes and enjoy fantasy league t20.
1. Love for the game 
Fantasy research cricket helps one discover and unleash the love for cricket that got hidden and burdened under the piles of chores. The first major reason to play fantasy cricket games is the love and passion for cricket. If you are a big fan of cricket and the cricketer then you must admire and play with full interest and enthusiasm. The internet is filled with tons of online fantasy sports apps which can help one find their right fit and begin playing.
2. Awards and rewards 
You stand a chance to win amazing cash rewards with fantasy cricket games. To gain the brownie points, you need to be smart enough to choose the best players in your team. The maximum number of matches you will win from the opponent, you get a higher chance to win cash prizes which you can withdraw easily. 
3. Brainstorming
Games either online or offline triggers the nerves enabling your thinking and strategic skills to the very core to heighten up. You have to select every player carefully and by looking at their recent form. You can even combine players of two teams to create a perfect team. We know that you want team India to win. But fantasy games are where you must pay attention to the cricketers and not the team they play for. Thus sharpening your brain.
4. Fun and entertainment 
Since childhood, we often come to play video games, the addiction is still on and is never-ending for some extreme cricket lovers. Fantasy cricket is played by those only who have an extreme love for cricket and get the thrilling experience out of it. The detailed user interface has made it easier to play fantasy games for people. Therefore, fantasy cricket game is meant for enjoying, and entertaining ourselves
5. Connecting with people of similar interests.
Do you think you are the only one with such deep rooted love for cricket? Give online fantasy cricket a chance to prove you wrong.Fantasy cricket game is available online and in this modern world, everyone has a smartphone or a tablet. To play a fantasy cricket game, one needs to have a stable internet connection and a smartphone\tablet where one can invite their friends online and improve on social skills.
6. Learning the game
If you have a serious craze for the game cricket but you are a beginner then start with the easiest fantasy cricket game. Once you get easy with the rules then you can play hard or technical games too. While playing you get more clarity about the tournaments and the matches. Thus, get a deeper understanding of the game. 
Winning and losing is secondary when it comes to sports, the real fun lies in participating. Fantasy cricket league gives that opportunity to every cricket lover.
Download FSL11 – The best fantasy cricket app to bring in the real thrill of playing fantasy cricket online and win real cash every day with exciting bonus points. https://fsl11.com/download-fantasy-cricket-app
Image Credits to Owners