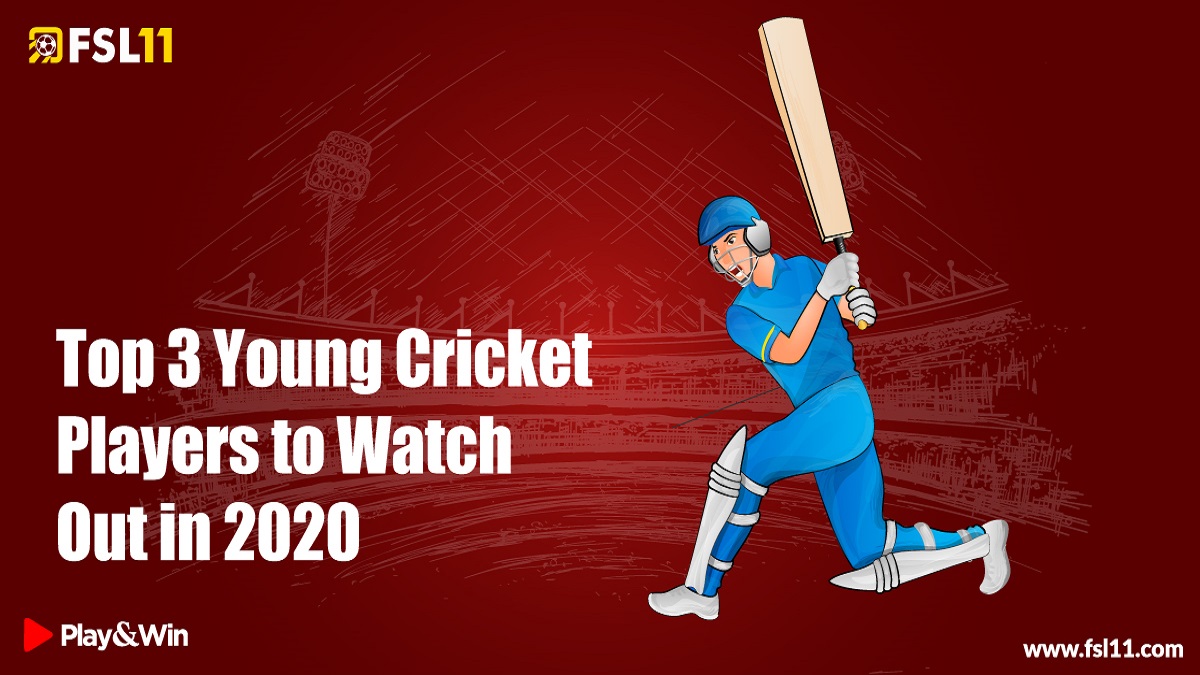 People with great excitement have bid a farewell to one of the greatest cricket decades and have welcomed the new decade of 2020 with equal excitement and joy. People have witnessed some impeccable & jaw dropping performance of cricket in the last year not just by the Indian cricket players but even from the players of other countries as well. The world has enjoyed a great IPL, World Cup and World Test Championship, all in one year. There are even better and bigger things coming to enjoy in this new decade's first year i.e. 2020.
Cricket is one such platform which is one of the most loved sports by the young ones. Children from their early stages join various cricket clubs around them hoping that one day they will play for their country & make not just their parents but the entire country proud of them. Every year we see young cricket players coming in the Indian cricket team and shocking all of us with their outstanding performances. Mayank Agarwal, Shubham Gill, Karun Nair, Marnus Labuschagne etc. are few such names who gave us some amazing circket moments during last year.
Similar to these young ones there are other new ones who might get their heroic moments and chances during the cricket in 2020. Fantasy cricket India is already preparing to pick these young ones as they can be the game changes and make the fantasy players stand on the top rankings in the leagues.
Let's have a look at 3 of such young players who might get their golden chance in 2020 cricket:
1. Tom Banton –
He is one of the most explosive batsmen from Somerset who enthralled everywhere from his performance in the T20 blast. From his initial days, he has forced people to pay attention to him after he gave some mind boggling performances in T20 format.
He is a dynamic player who not only bat well but is also a great wicket keeper who exploded in England domestic scene back in 2017, is believed to be the most rising star of Somerset.
With his lightning fast hold behind the wickets, he is already considered as the potential successor of Jos Buttler. This man was signed by the Brisbane Heat and Kolkata Knight Riders will be proud to have him in IPL 2020. Because of the top orders of the England cricket team being already crowded with talented players, this man does not get many chances but his potential does win him some chances still. With some outstanding performances he showed during those some chances may make him one of the most shining young players in the 2020.
2. Navdeep Saini
Navdeep Saini got his first fame while he played under the Indian captain during IPL in team RCB. With his great & outstanding performances in IPL, Navdeep Saini was able to make his debut in T20I and ODI with Indian team last year. Even during his debut in ODI last year, this young fierce player was able to get a couple of wickets in his bag shocking all the spectators in 2019.
This young guy belongs from Karnal. He is believed to be a deceptive paces who uses more of swing & accuracy than mear pace. Under IPL formats, Navdeep Saini created a bidding war between different franchises and was finally bought by Royal Challengers Bangalore under the captainship of Indian Captain Virat Kohli.
3. Shivam Dube
Same as Navdeep Saining, Shivam Dube got his first break of ODI and T20I during 2019. The player got his break & was lucky due to one of the unlucky events in which Hardik Pandya got injured. The 26 year old all rounder bowler got his chance in the squad as a replacement to Hardik Pandya. At his Earliest, he played 3 matches against Bangladesh where he managed to bag 3 wickets in the last game.
During the recently held T20 series, he also got his maiden half century while he was promoted to number 3. If he is groomed well, this player can be a game changer for team indian at least in short formatted cricket.
So if you are Fantasy Cricket Player, you can really make a smart move by choosing any of these three players in your favorite 11 & let them do the miracle for you in the fantasy league especially in Indian Premier League 2020.
About FSL11 Fantasy Sports App
FSL11 is a premium fantasy sports platform where you can play fantasy cricket games and Fantasy Cricket Leagues online. Just create your fantasy cricket team and compete with the online players. Download Fantasy Cricket App FSL11.